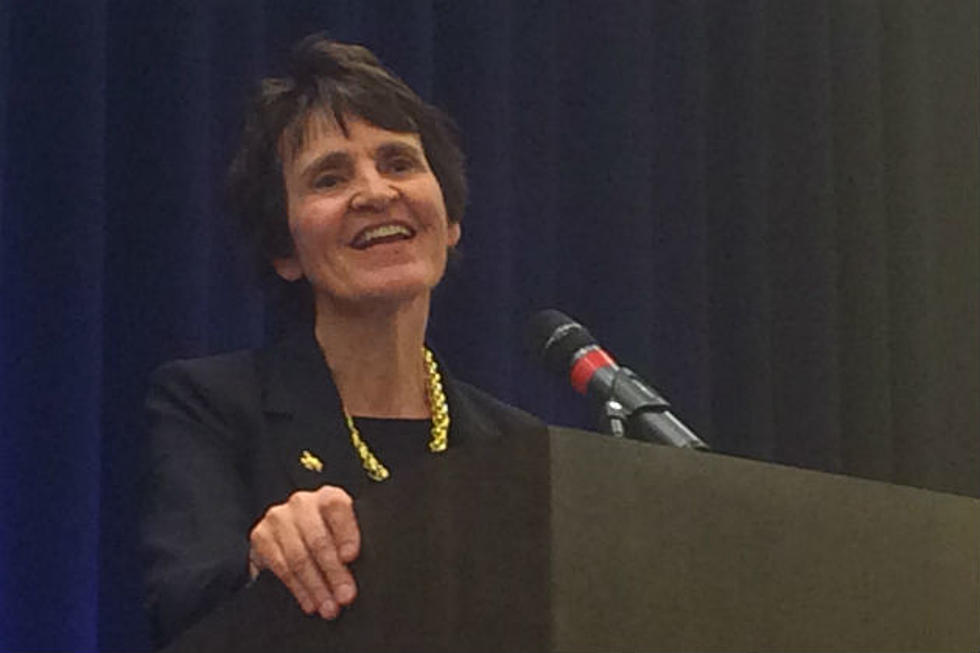 UW Board of Trustees Begins Evaluation of President Laurie Nichols
Nick Learned, Townsquare Media Laramie
The University of Wyoming Board of Trustees has begun its evaluation of UW President Laurie Nichols and the campus community and general public will have a chance to weigh in.
As part of Nichols' three year contract, the trustees are required to conduct a comprehensive evaluation of her performance after 18 months, UW says. Nichols was appointed by the Board of Trustees in December 2015 and she assumed her duties on May 16, 2016.
To assist in the evaluation of Nichols performance, the board has retained Steve Portch, a professional evaluator. Portch is a retired chancellor of the University of Georgia system, which contains 34 separate campuses. He consults with universities for presidential evaluations regularly.
Portch will be on the UW campus on Wednesday, Feb. 14 to hold a comment session for Faculty Senate, Staff Senate, Associated Students of UW, administrators and other stakeholders to voice their thoughts on Nichol's performance.
The campus community and general public will also be able to comment during an open meeting scheduled for later that day. The meeting will be broadcast on UW's WyoCast system. The time and location of that meeting are yet to be determined.