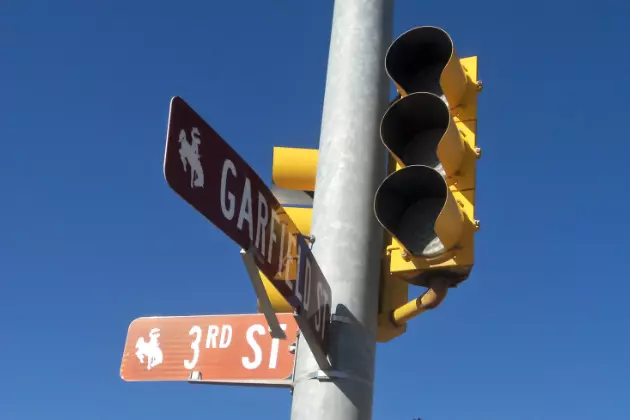 Traffic Sensors-Ask the City
Trevor T. Trujillo, Townsquare Media
There were two similar questions about traffic sensors, we have combined them into one post to avoid redundancy.
Does the city have a traffic engineer? The stoplights don't seem to be efficiently programmed. If programmed correctly, a driver should be able to traverse the main arteries of the city, stopping only at intersections connected to other arteries when driving 30 mph. There currently seems to be no pattern to the lights, causing drivers to speed and stop frequently, both of which are more dangerous and fuel efficient driving practices than having timed stop lights.
Is it possible to adjust the traffic light sensors to pick up motorcycles? I have a bike that weighs less than 300 lbs and I have never succeeded in tripping the lights on the following streets: Colorado onto Snowy Range, Exit 311 to Snowy Range, and Ivinson onto 15th. Also, what is my best legal move if I come across a light that does not switch?
"The city's signals are controlled by detection and are not based only on timing. They do have a maximum and minimum time for the green signal and it can depend on how traffic is coming onto the side streets. Signals on Grand Avenue, 3rd Street, and Snowy Range are under the jurisdiction of WYDOT's use and timing rather than detection.
Exercising caution and turning right through the lights may be the safest option."
Ask the City Of Laramie is your chance to send the city that burning question that you have always wondered about such as: "How can I get a city parking permit?" or "Why did my water usage rates go through the roof?"
Please note that the City of Laramie will answer as many questions as possible at their discretion.