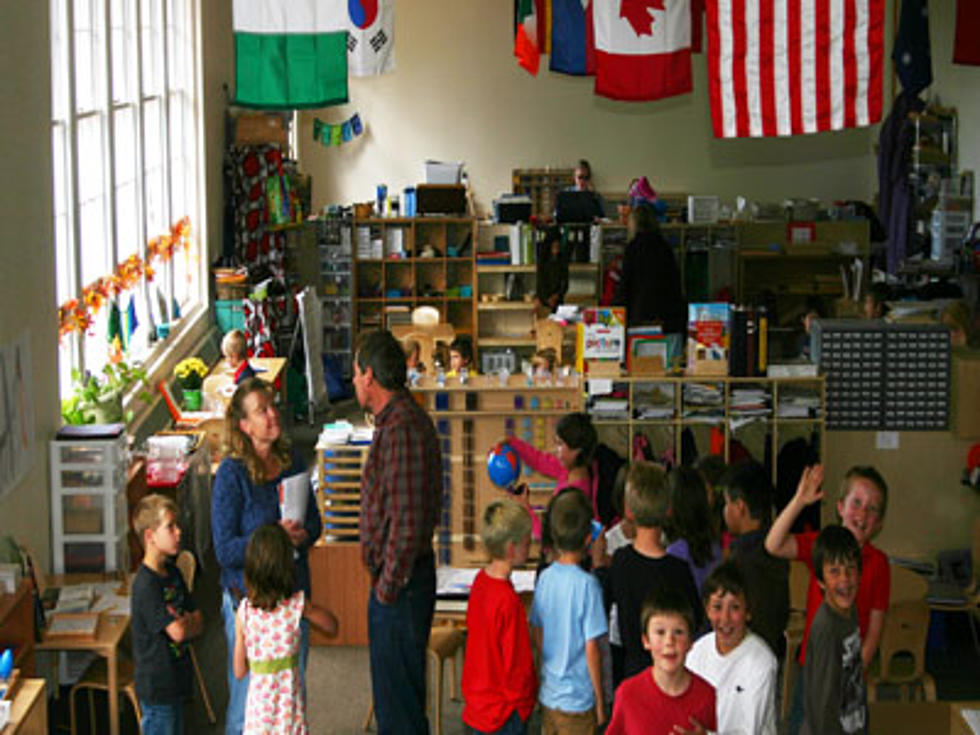 Laramie Montessori School Open Now and Moving to New Location in December
The Laramie Montessori School (LMS) is a free, public Montessori charter school with Albany County School District#1. For the 2011/2012 school year, students will be enrolled for kindergarten through grade 4 for a total enrollment of 54 students. Enrollment is on a space-available basis and a lottery will be done of demands exceeds available openings.
The LMS is housed in the newly remodeled Laramie Lincoln Community Center in West Laramie. The classroom being used is a temporary space and across the hall from the new facilities. The construction is slated to be finished in two months and then the LMS will move into their new space.
What is the Montessori Method?
LMS is a Montessori School based on the principles developed by Dr. Maria Montessori. In a Montessori classroom, at any age level, the children choose their work freely from the various integrated curriculum areas and work at their own pace. Materials present in a Montessori learning environment are self-correcting in nature; students are able to work with the materials and check the results of their work without adult intervention. The Montessori materials are tactile and are designed to teach from the concrete to the abstract. Each class day allows a three-hour uninterrupted work time. This allows the student to fully explore and experience all aspects of their work.
The Montessori teacher functions as a designer of the environment , resource person, role model, demonstrator, record keeper, and observer of each child's behavior and growth. The teacher acts as a facilitator of learning who integrates the teaching of all subjects, not as isolated disciplines, but as part of a whole intellectual tradition.
Anyone interested in the Laramie Montessori School please call Christina Allen (Principal) 742-2554 or email christinameta@hotmail.com