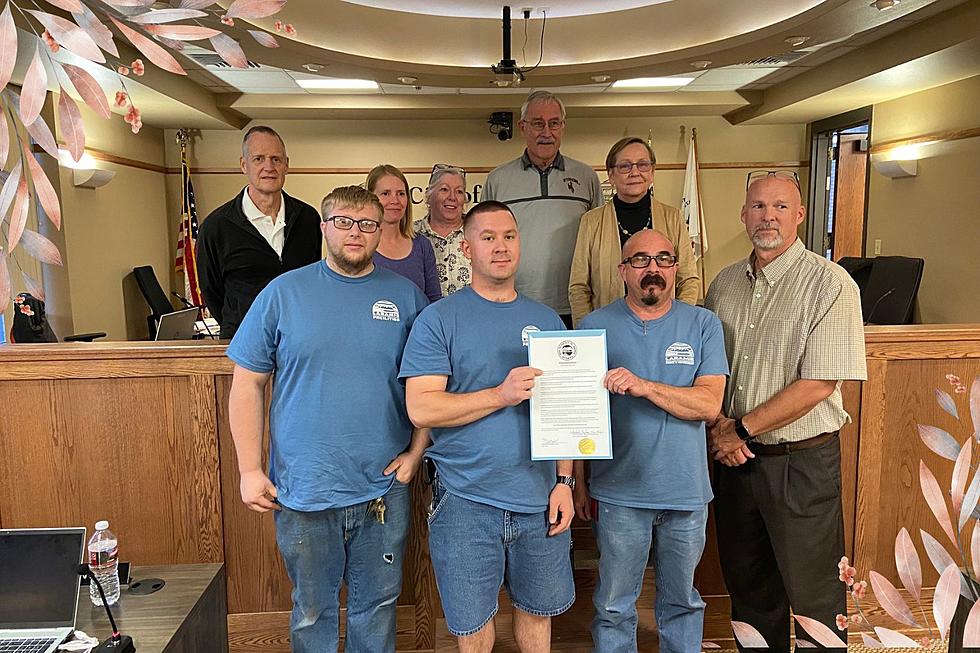 Laramie Custodians Recognized on National Custodians Day
City of Laramie
Today is National Custodians Day, and the City of Laramie wishes to recognize its hard-working custodial staff. 
As Assitant City Manager Todd Feezer stated, "They do so much more than just custodial maintenance."
"Here lately they've been understaffed, and they've had monumental tasks before them: pool blowouts, which include lifting out the play features in the pool to do so. They repair all the equipment at the rec center- the cardio stations, the weight benches, the basketball hoops, HVAC, and plumbing systems."
Councilmember Micah Richardson read a proclamation during last week's meeting in honor of custodians and their work. It acknowledged that custodial work is physically demanding; their work keeps schools and workplaces across the nation running smoothly and saves the city money in the upkeep of its facilities. 
"As well as delivering outstanding services and running a well-maintained operating building, they contribute to critical first impressions and the success of the city's operations," Richardson said; "These workers operate behind the scenes and are often underappreciated for the hard work they do day after day." 
Custodial work has changed drastically since the pandemic, with added regulations, extra steps, and stricter protocols. Despite these changes, Freezer said, "This crew has done nothing but smile through it and take the best steps forward to change their process and do the best they can to keep us clean and safe."
Today is one day to acknowledge the hard work they do daily. Richardson reminded the public that we can show our appreciation regularly. 
"We can all do our part to help them do their jobs, too. We can be clean ourselves by keeping our workstations neat, picking up after ourselves..and acknowledging that there is no reason to leave a mess for anyone else when we can simply do our part to help."
The crew received applause from the council, as Feezer said, "I can't say how much I appreciate what they've done through their leader Kevin McIntyre to the entire crew."
City of Laramie Custodial Workers in the picture are Blake Leivestad, Facilities Maintenance Worker; Justin Gabriel, Facilities Maintenance Worker; Charles Page, Facilities Maintenance Worker; and Kevin McIntyre, Facilities Maintenance Manager.
US Forest Service Public Lands Day
Get out your gloves and help the great outdoors!
Gallery Credit: Nicole Sherwood