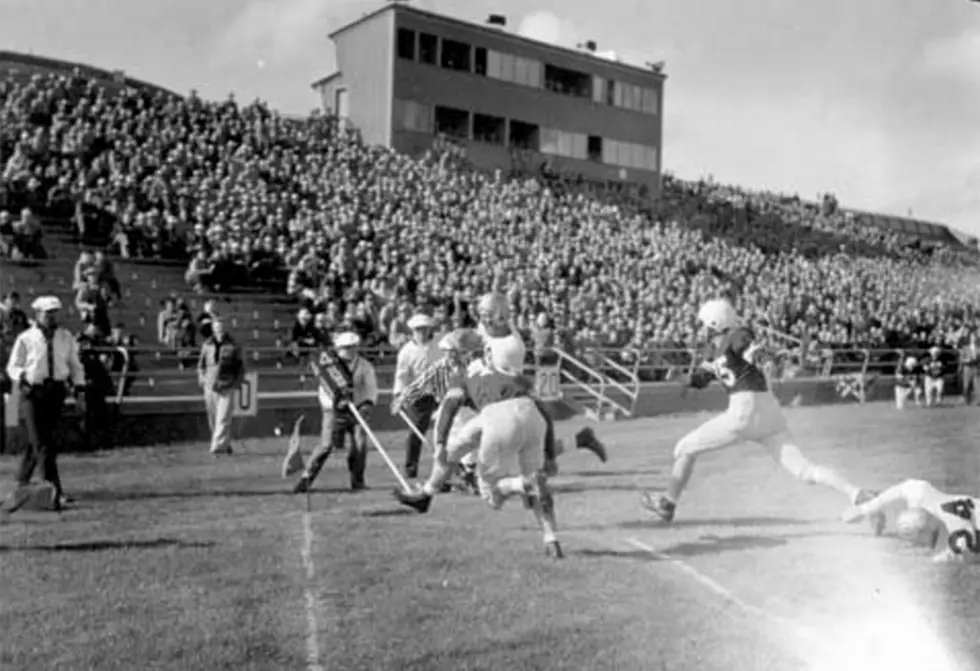 Travel Back in Time on the Wyoming 'Treagle Train'
Francis Brammar, Wyoming State Archive
This weekend, thousands of Wyoming football fans will follow the 'Cowboy Caravan' on Interstate 80 from Cheyenne to the Mountain West Conference Championship in Laramie.
Unfortunately, most of them will never experience a proud Pokes tradition called the "Treagle Train".
In an effort to lure business away from their competitor, The Wyoming Tribune, McCraken invited advertisers and business owners from Cheyenne to ride his chartered train, the "Eagle Special", to Laramie for Wyoming football games.
After the Eagle and Tribune merged in 1937, it was officially renamed the "Treagle Train" and often featured politicians, celebrities and former UW athletes.
It continued to shuttle Cowboy fans to games until its final ride in 1979.