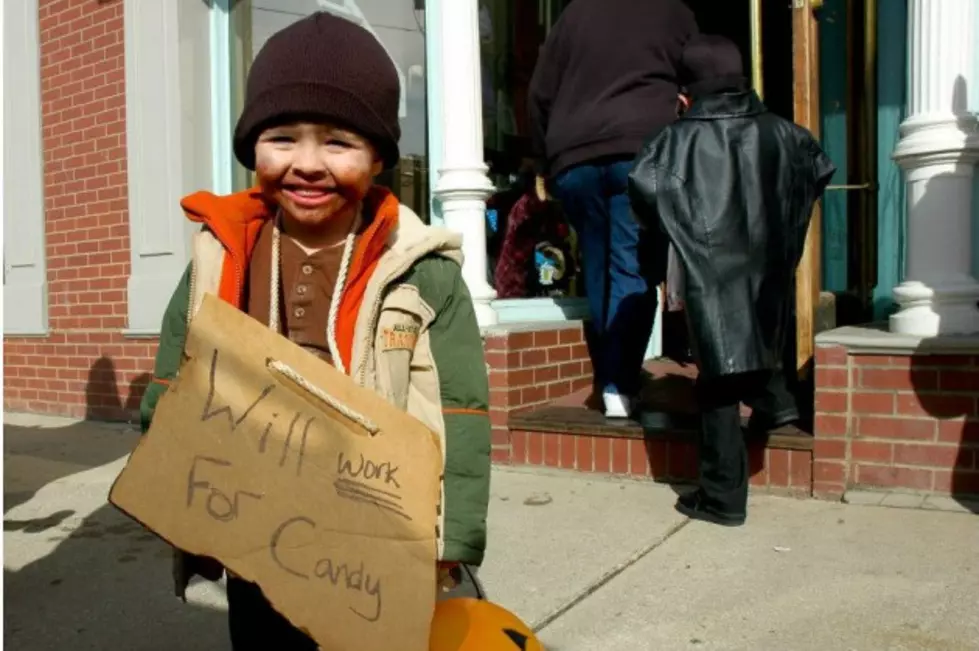 Scaramie Event For Safe Trick-Or-Treating In Downtown Laramie
Laramie Main Street Alliance
A morning of safe trick-or-treating with the Scaramie event in historic downtown Laramie is back again this year.  Children and their families are invited to don their costumes and enjoy the morning of fun on Saturday, Oct. 25 from 10 a.m. to noon.
Downtown businesses will provide treats. Some are even planning fun activities for kids. From 9 a.m. to noon, the Women of Moose International Organization will be providing trick-or-treat bags at the door and a mini carnival inside the Moose Lodge at 409 S. Third St. The mini carnival will include a candy fishing pond, basketball toss, ring toss, and a coloring or reading book giveaway.
After Scaramie, at 12:15 p.m. Abundance, 217 Garfield Street, will host a "paint a pumpkin party" for kids. You can bring your own pumpkin, or purchase one at the door.
"Scaramie is a great, safe way for kids to parade around in their costumes and get candy," Brian Anton, a Laramie dad, said. "It is always nice to see our community put on successful events like this one."
This annual event, which is sponsored by the Laramie Main Street Alliance and the Downtown Laramie Business Association, has grown every year and is a favorite for families and business owners alike.
"Scaramie was our first event as a downtown Laramie business and remains a favorite," Jessica Romero, owner of Sweets Cakes & Pastry, said. "It is an opportunity to meet the locals and neighboring businesses, but ultimately it's a giant party. We dress up, hand out pounds of candy, play games and laugh all day long."
For more information about Scaramie, contact Trey Sherwood at (307) 760-3355. The Downtown Laramie Facebook page also has updates.