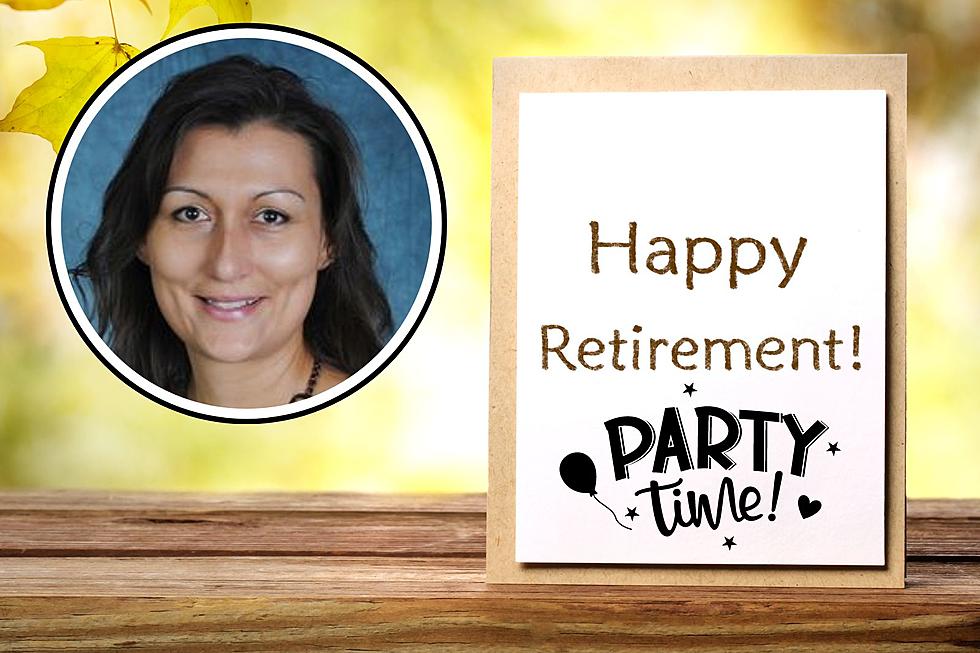 Lori Stalder Retires from Laramie Fire Department
Canva Pro
After almost 30 years serving the City of Laramie, Lori Stalder is leaving the firefighters to their own devices so she can enjoy retirement. 
Fire Chief Dan Johnson has worked with Stalder, the soon-to-be-retired Administrative Coordinator for the LFD,  for 21 years, the entirety of Stalder's Fire Department career. Her first eight years working with the city were in the Laramie/Albany County Records and Communications Department (LARC). 
Chief Johnson said, "She's the initial public contact. Showing up as the department. She was an excellent representative of our department." 
She's not leaving them entirely to their own devices, (Cindy Keller is an administrative assistant) as Johnson said "We have a team of two, and they're both invaluable to the department. The thing is, until you start training the replacement, it's hard to realize all they do."
Johnson said he started reflecting on her retirement and gave her kudos for the many things she does. "From a Fire Chief's perspective, she's my go-to person for me to 'make the data make sense.'"
He began listing the mountain of work Stalder was responsible for each day, from office work to computer issues, data management, maintaining records and files, informing firefighters about city processes, and even proofreading for them. He added with a laugh, "Shoot, even maintaining calendars around here is a task. To be that organized takes a lot of skill."
Firefighter Brent Brock also said Stalder went above and beyond her normal duties. He credited Stalder as being instrumental in establishing the PEER program, designed to help firefighters deal with the mental health stressors of day-to-day exposures and in difficult times. 
Brock's words were echoed by fellow firefighter Thor Rasmussen.
"Lori is such a caring and dynamic person. She was great at her job, but I always learned from the conversations we shared about family, life, and personal development in the Fire Service and Law Enforcement communities. She will definitely be missed."
Johnson added, "We'd like to congratulate her and wish her well. I'm sure we'll remain in contact with her." 
The Fire Department invites the public to celebrate Stalder's retirement on Thursday, Aug. 17 at 1:30 p.m. at Station 1, 209 S. 4th St. 
Laramie Touch-A-Truck Brings Fun for All!
The annual event brings big trucks, police cars, plows, and more for kids to experience! It has become a staple for the Laramie springtime agenda and helps raise money for the Recreation Center's Scholarship Fund.