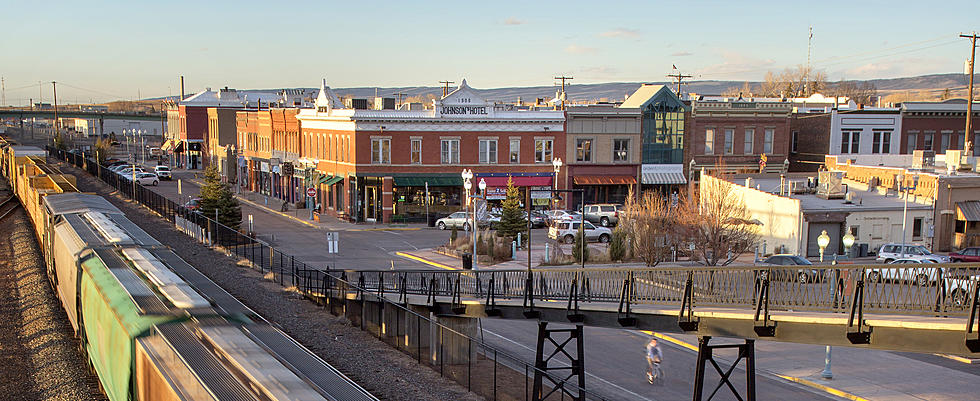 It Takes a Village: Use Your Knowledge to Help Improve Laramie
Nicole Sherwood
If you'd like to be more involved in the community but coaching soccer or youth football isn't your cup of tea, the City of Laramie is seeking volunteers to serve on one of eight boards and commissions that currently have openings. From ranching to plumbing, sharing your area of expertise will help our community continue to thrive. Applications can be found on the City of Laramie's boards and commissions website or picked up in person at the City Clerk's office on 4th and Ivinson. Applications are due Monday, Aug. 14.
The Board of Health

Individuals with experience in the medical or dental field should apply. The purpose of the Board of Health is to address issues of concern regarding health and the control of communicable diseases in the Laramie community. 
Building and Fire Code Board of Appeals

Interested people with backgrounds in plumbing, mechanical, general construction, and contracting are encouraged to apply. The board hears appeals on decisions made by building officials relating to application and interpretation of existing fire and building codes and determines the sustainability of alternative materials and types of construction. 
Civil Service Commission

The Civil Service Commission certifies all promotion and hiring lists in the Police and Fire Departments and is responsible for classifying positions within the Police and Fire Departments. The commission also monitors dismissal from city service and hears grievance appeals from city employees.
Environmental Advisory Committee
For interested individuals with any environmental background, to use their combined expertise and interest to analyze issues, receive and
analyze citizen concerns and complaints, formulate options, and advise the City Council and the board of County Commissioners on environmental issues. 
Laramie Police Advisory Board

Any citizen who wants to help the LPD expand public transparency and further accountability. The board seeks to promote greater trust and understanding of law enforcement training, policies, practices, and procedures.
Laramie Youth Council

Students interested in government operations, and work on community improvement projects involving recycling, solar projects, youth criminal record expungement, food insecurity, and mental health to name a few. 
Ranch Advisory Commission

The Ranch Advisory Commission evaluates current and future uses of the Monolith Ranch and Bath Ranch for the City of Laramie, Wyoming regarding the preservation of water rights, agricultural practices, and other ranch issues.
Traffic Safety Commission

For individuals with experience in engineering, traffic control/safety, or transportation, to make recommendations to the City for traffic safety-related items, congestion, and improved transportation in Laramie. The Traffic Safety Commission may make recommendations to City Council on the planning and prioritization of projects for budgeting purposes.
Top 10 Things to Do in Laramie
If you're new to town or visiting the Gem City, there are many things to see and do in our area. Laramie is like a special pocket of awesome in Wyoming. Between the University of Wyoming and the unmatched natural beauty, Laramie has so much to offer. To narrow things down and create a sort of starter list we turned to the folks at Trip Advisor to see what the people say. So, according to
Trip Advisor reviews
, here are the top 10 things to do in Laramie: