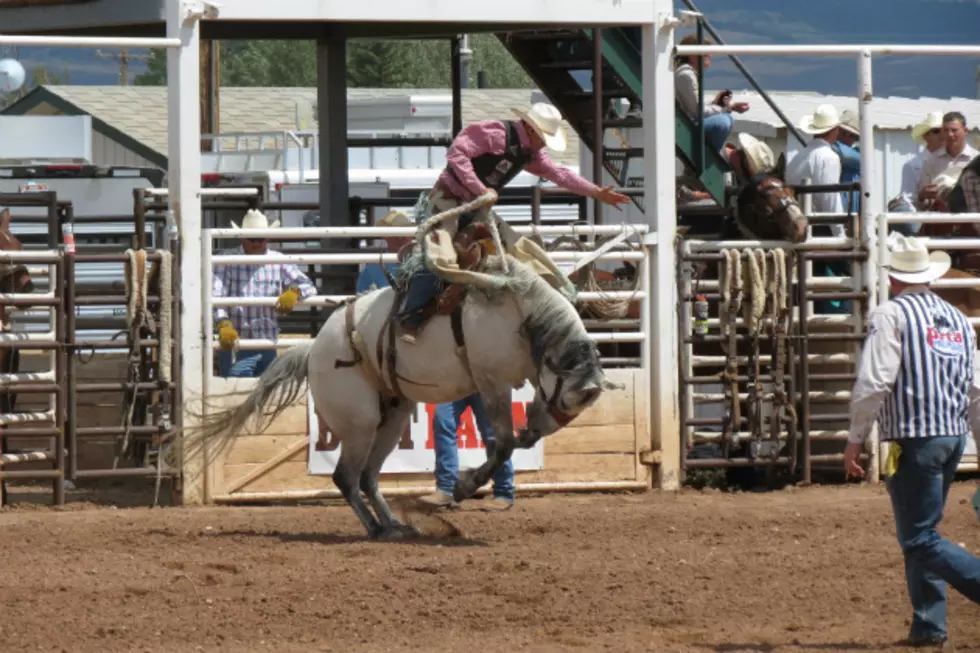 Fundraiser for Laramie Student Battling Cancer
Kari Eakins, Townsquare Media
Saturday's Albany County Roping and Barrel Race will help raise funds for a Laramie resident battling cancer.  The event is open to all Albany County residents and will be held from 9 a.m. to 3 p.m. at the Cliff and Martha Hanson UW Teaching and Livestock Arena.
Kyle Dory is a 15-year-old sophomore and a member of the rodeo team at Laramie Senior High School.  He was recently diagnosed with brain cancer, and began his first round of chemotherapy in the last couple of weeks.
Bobbi Butcher, whose daughter attends school with Kyle, describes him as a "Great kid with a great outlook on life."
Saturday's event will feature the Kyle Dory Silent Auction in an effort to raise money to help pay for Kyle's treatment.
In addition, there will be an open 3D barrel race as well as pick-one, draw-one, or draw handicap roping.  Concessions will be available.
Stock is provided by Kelly Palm Memorial, and all prizes are provided by Penny Strain.  More information is available at the event's Facebook page.