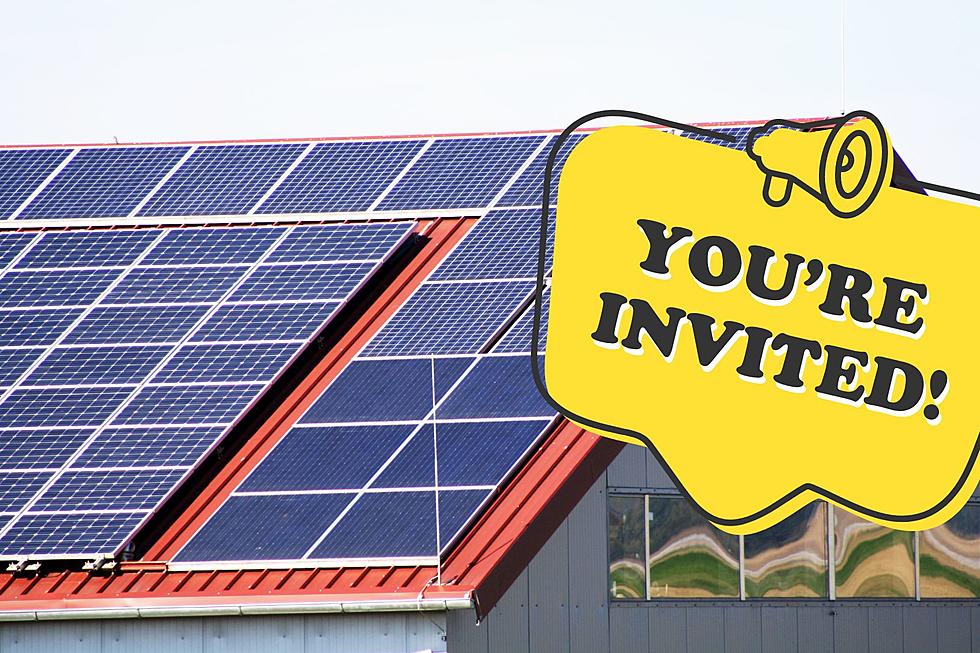 You're Invited To The Univ. Of Wyoming Solar Decathlon Open House
Canva PRO
The University of Wyoming announced today via a release that the public is invited to an open house to demonstrate the features of a solar-powered home in the foothills of Wyoming's Wind River Mountains. This represents the entry by a team of the University of Wyoming students in an international competition to design zero-energy buildings.
Located 10 miles southwest of Lander and overlooking Red Canyon, this open house happening on April 14 to April 16, is part of the 2023 U.S. Department of Energy (DOE) 20th annual Solar Decathlon Build Challenge.
The Event
Date & Time: 

Friday, April 14: Noon - 5 PM
Saturday, April 15: 9 AM - 5 PM
Sunday, April 16:  10 AM - 2 PM

Directions from Lander: Take Highway 287 south 7.5 miles to Willow Creek Road; drive southwest on Willow Creek Road for 2.5 miles; turn left onto Bristlecone Road for one mile; then turn left onto Big Sky Road to 26 Big Sky Road and follow the signs.
Anthony "Tony" Denzer, a professor and department head of UW's Department of Civil and Architectural Engineering and Construction Management, said, "we're excited to invite Wyoming residents to tour the Wind River home. The objective of this project is to show Wyoming homebuilders and homeowners that a zero-energy house can be attractive and market-ready."
From 23 collegiate institutions spanning four countries that participated, students from UW's College of Engineering and Physical Sciences are among 11 finalist teams that have been awarded $50,000 in prize funding to build and exhibit their groundbreaking, zero-energy buildings this spring, when they will compete for grand prizes.
The UW student team will showcase the home to jurors again at the National Renewable Energy Laboratory on April 20-23 for the final awards.
"The student team is excited for this opportunity to compete on a national stage against some of the top schools of architecture," says Dhawal Jain, an assistant lecturer in the Department of Civil and Architectural Engineering and Construction Management, and one of the project advisers.
After the competition, the home, on its 6-acre lot, will be made available for sale.
To view the most recent 3D scan of the interiors of the house, visit https://my.matterport.com/show/?m=9dPvZJuR9A9.
For more information about the event, email info@uwyosolardecathlon.co
Retired Hockey Star Bobby Holik Is Selling His Wyoming Home
The former New Jersey Devils player originally listed his home on June 2022, and an offer was made (and declined) in September. The property was removed from the market, but now he is giving the home sale another go.