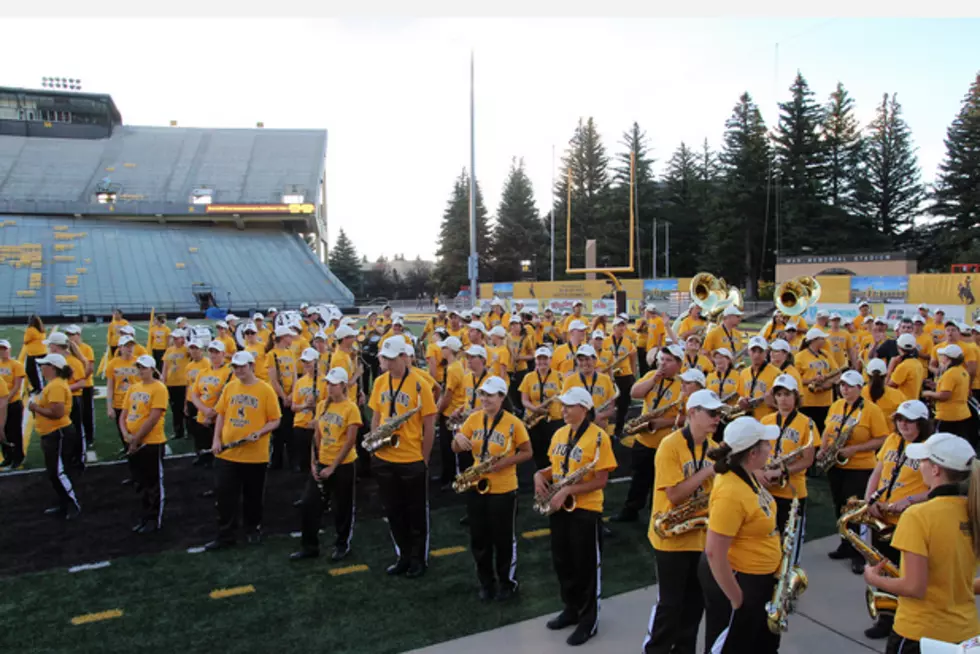 Wyoming Pitching in to Send Western Thunder Marching Band & Spirit Squad to Poinsettia Bowl
Seneca Riggins, TownSquareMedia
It has been a dream season for Wyoming Cowboy Football.
All aspects of life on campus, the surrounding communities and throughout the whole Cowboy State, fans are walking taller with their heads held high. The Wyoming Cowboys are headed to San Diego to wrap up the most successful seasons in recent memory.
Pokes fans are being asked to make a tax-deductible donations to get them to San Diego on December 21st.
We want flocks of Pokes fans to party, have a great time and maybe even teach those 'city slickers,' the 'beer song.' The Cowboys will battle longtime nemesis Brigham Young University Cougars.