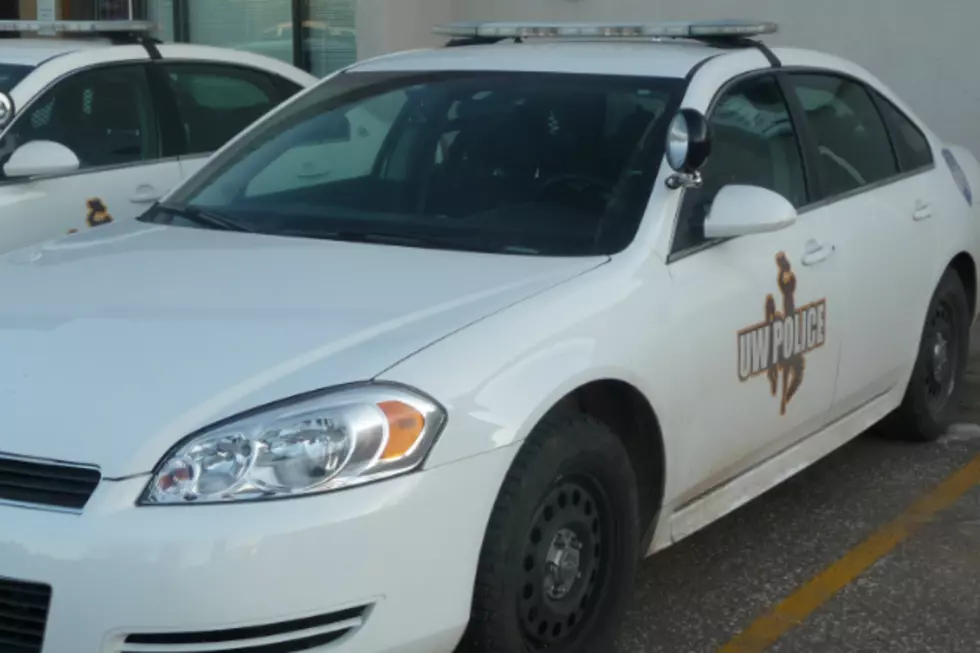 UW Police Chief Offers Tips for Safeguarding Property
Adam Porter, Townsquare Media
University of Wyoming Police Chief Mike Samp has some tips to help people on campus keep their property safe as the spring semester winds down.
The UW Police Department usually deals with more property thefts during the last few months of the academic year, and Chief Mike Samp says the department has seen more opportunistic thefts of smart phones, laptops and other electronic devices on campus.
"The vast majority of these crimes could be avoided if students, faculty and staff would keep these items in their possession," says Samp. "Leaving items unattended in public spaces or in unlocked offices is the most common way for these items to be stolen."
Samp says it is best not to leave items unattended, even for a few minutes. Doors, vehicles and other property should be locked up if possible when left unsupervised.
The UWPD also recommends all devices be equipped with downloadable security software -- usually available at little or no cost -- in order to bolster manufacturer security features.
The UWPD says all device information -- including serial numbers, make and model -- should be recorded in case a device goes missing.
Bicyclists can protect themselves and their bikes by registering bikes with the UWPD for $5. Click here for more information on registering bikes and bicycling on the UW campus.
"By registering your bicycle, UWPD is able to capture all pertinent information required to increase chances of recovery in the event a bicycle is taken," says Samp. "Most bicycles that are recovered and returned to their owners are registered with UWPD."
Bicyclists can register their bikes in the front lobby of the UW Police Department at 15th and Flint.
Samp says U-style bike locks are a valuable tool because they are less susceptible to bolt cutters used to steal bikes recently.