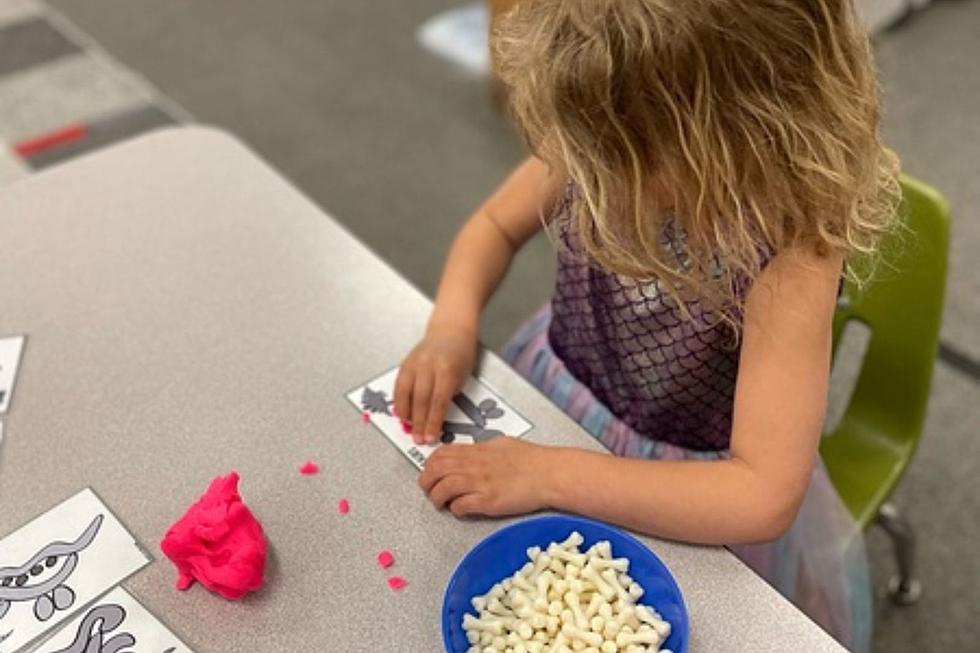 New Preschools for Laramie's ACSD1
Nicole Sherwood
During a season of incredible budget cuts in Albany County Schools, a remarkable priority has been preserved: Early Education. Amidst cuts, pushback, and transition, it emerged as its own sector of education at ACDS1. 
Teachers Alison Foster at Whiting High School, Emily Warpness at Linford Elementary, and Marissa Satkunam have created a unified preschool program for the school district, stressing the importance of early childhood education. 
The three teachers collaborated to build the new program this year, one that is completely different from past programs. Whiting primarily serves teen parents, from Whiting or any other school in the district. Foster said the partnership would benefit the children and their parents.

"I'm joining Emily and Marissa in their preschool program so that these teen parents…after I've had their children for so long, didn't drop off. These parents weren't comfortable with a facility, or a system they're not used to, so they would…not come to school or their kid wouldn't have anywhere to go, so that's how we've joined the preschool program."
Linford and Slade used to have two preschool classes, one for 3-year-olds and younger 4-year-olds, and an afternoon section for 4-5-year-olds who would be going into kindergarten the following year. Starting this year, Linford and Slade will have one preschool for 4-5-year-olds from 8 a.m. - to 1 p.m.

"Now, we're hoping to send families with younger kids to Emily, who will get them ready and send them back to us the following year," Warpness said. "We're hoping that after they're out of the 3-year-old program, they'll want to come to Linford or Slade because they're going to know from Alison that we're all working together."
Warpness and Satkunam are glad to focus on one group of preschoolers, to help prepare them for kindergarten. The three teachers agreed that kindergarten standards have become more rigorous recently, and the collaboration will be beneficial.  
Satkunam taught kindergarten for 15 years. "In that time, it's become way more academic. We want to get these kiddos ready for that next step."
"But it's still in a fun, play-based way. We're going to be able to focus more on this one age group, and better prepare them for kindergarten," Warpness added. 
"We have standards in preschool…people don't realize that," Satkunam said. Foster added that the Wyoming Early Learning Collaborative came out with early childhood standards that roll all the way into kindergarten.
Laramie County Schools recently added early childhood to their district as the importance of early childhood education is recognized. Foster, Satkunam, and Warpness hope to see early childhood education expand in Albany County. 
"We have big hopes and dreams," Warpess said, "to see something offered at every school, and eventually, have an early childhood facility here that serves the entire district." 
To learn more, visit the ACSD1 website, or attend an open house on Aug. 24.