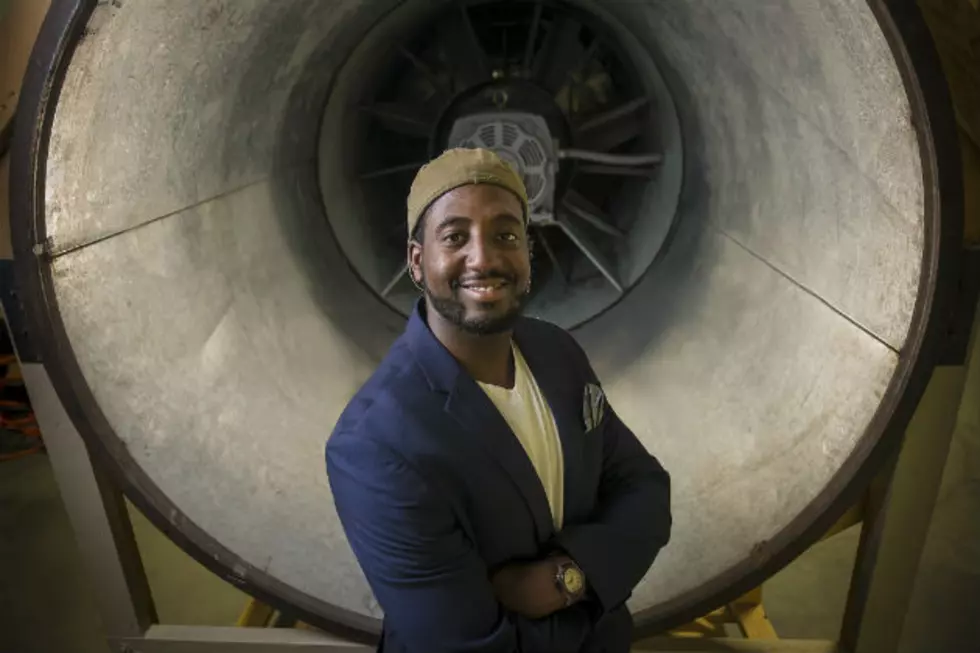 Holmes Receives Commitment to Diversity Award
University of Wyoming Photo
Holmes hails from Charlotte, N.C., and is a UW graduate student working toward a master's degree and Ph.D. in mechanical engineering.
Over 150 guests joined attended the annual Willena Stanford Community Supper in the Wyoming Union at the conclusion of the Martin Luther King Jr. Days of Dialogue events.
Holmes plays a prominent role in campus initiatives focused on climate and racial justice. He helped put on professional development workshops across the UW campus last spring to address racially-inspired micro-aggressions in student services and the classroom.
One of Holmes's nominators says "Marlin has emerged as an important campus leader on issues of racial diversity and campus culture. Marlin quickly got involved with the UW Black Student Alliance when he first arrived to campus, resulting in him taking on a leadership role the following year as president."
According to the nominator, "the organization grew from four active members to nearly 20 under Holmes's leadership."
Holmes is a member of Alpha Phi Alpha – the first intercollegiate Greek-letter fraternity established for African-Americans to come to UW. He currently works under Professor Jonathan Naughton in UW's Wind Energy Research Center.
Holmes holds a bachelor's degree in aerospace engineering from the Georgia Institute of Technology. He was one of 2,000 students out of 16,500 applicants last spring to receive a prestigious National Science Foundation Graduate Research Fellowship. According to an NSF press release, the fellowships support graduate studies for students "based on their demonstrated potential for significant achievements in science and engineering."
UW students Robert West, Kereston Thomas, Roby Valez, Garrett Cruzan, Carly Demple, Thushara Lankananda, Mikalah Skates and Rida Fatima were also nominated for the diversity award.
Natawsha Mitchell won the award last year.