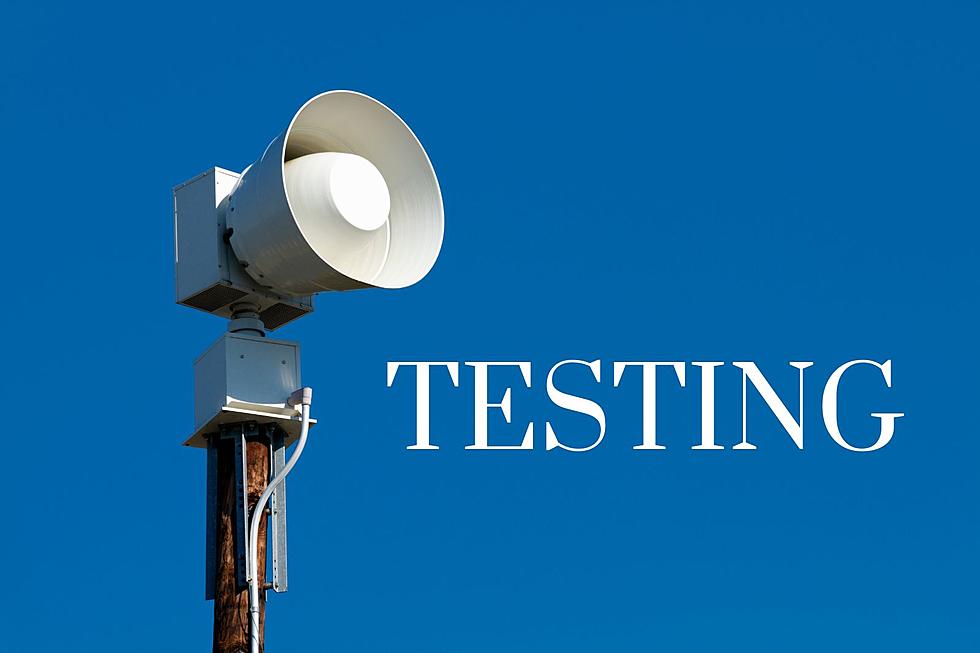 Albany County Siren Testing on Fridays
Canva Pro
Don't be alarmed–it's just a test–on the first Friday of every month at 10 a.m. 
Kate Allred, Coordinator of Albany County Homeland Security and Emergency Management, said the siren tests will occur this Friday, Sept. 1
Laramie/Albany County Records and Communications (LARC/Dispatch) will test local emergency alert systems on the first Friday of every month to ensure sirens are working, and to familiarize the public with the alarm systems. 
The outdoor warning sirens will be utilized as well as Albany Countywide Alerts. (To avoid confusion, these tests may be postponed if severe weather is in the area). There are six siren locations within the city of Laramie, and one in each of the towns of Rock River, Albany, and Centennial. 
The primary purpose of the outdoor warning sirens is to alert the public of severe weather, such as tornado sightings or other life-threatening events. IN CASE OF AN ACTUAL EMERGENCY you should seek shelter immediately and turn to a local radio/TV station, social media outlets, and/or NOAA Weather Radio for more information. 
Albany County Emergency Management recommends that all citizens sign up for Albany Countywide Alerts to receive essential, life-saving notifications. To sign up for Albany Countywide Alerts, please visit their website here. If you would like to learn more about emergency notifications/preparedness visit the Albany County Public Warning System website here.
2023 Memorial Day Ceremonies Honoring Laramie Veterans
The Laramie VFW honors the fallen who served our nation each Memorial Day with ceremony and remembrance.
"Who kept the faith and fought the fight; The glory theirs, the duty ours."- Wallace Bruce
"As we express our gratitude, we must never forget that the highest appreciation is not to utter the words, but to live by them." - John F. Kennedy
"For love of country they accepted death, and thus resolved all doubts, and made immortal their patriotism and their virtue."- James A. Garfield