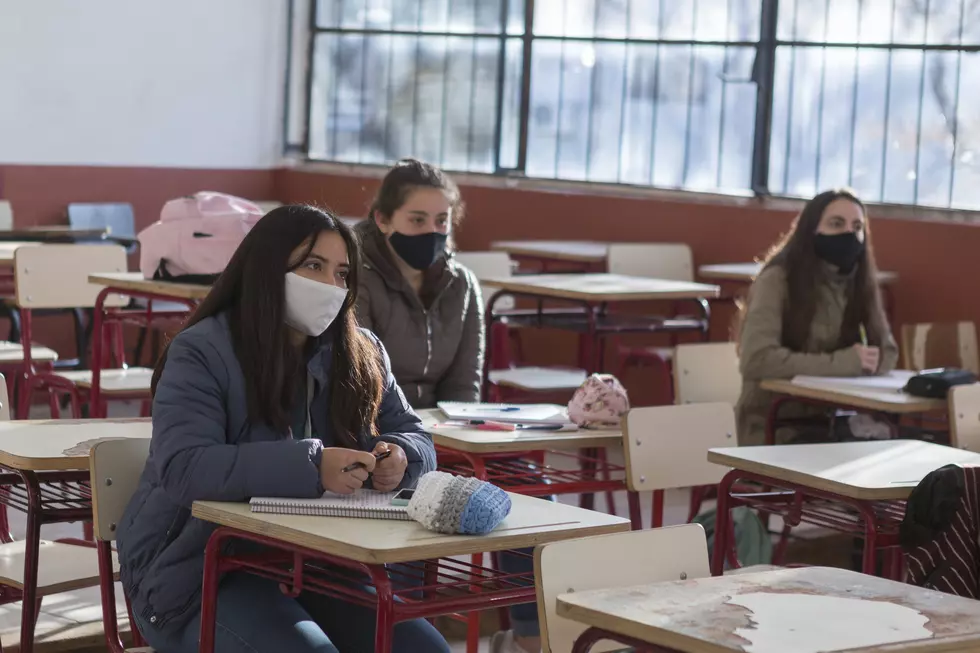 ACSD#1 Updating COVID-19 Plan for Albany County Schools
Ernesto Ryan, Getty Images
During the December 8 Board of Trustees Meeting for Albany County, School District #1 (ACSD#1), the Board approved a revised Operations Plan that eliminates required masks, and instead strongly recommends masks and adds a rapid testing strategy.
The revised Operation Plan will start when school resumes from Winter Break on Monday, January 3.
With the decreasing case numbers in the county and the availability of the Pfizer-BioNTech vaccine for children ages 5-11, county health officer Dr. Jean Allais suggested that ACSD#1 can move to a standard of masks being strongly recommended.
The revised Operations Plan adds the opportunity for rapid testing with Cue Tests for individuals who have had close contact with someone who has tested positive for COVID-19.
The details of the testing strategy are being worked out, but the test will be optional.
The District will continue to practice social distancing as much as possible, utilize increased ventilation, and promote handwashing in schools to help slow the spread of the virus.
The updated ACSD#1 Operations Plan includes options for Remote Learning for families who do not wish to send their children to school in person.
Christmas Vacation Parade-LARAMIE
Best Antique Stores in Laramie