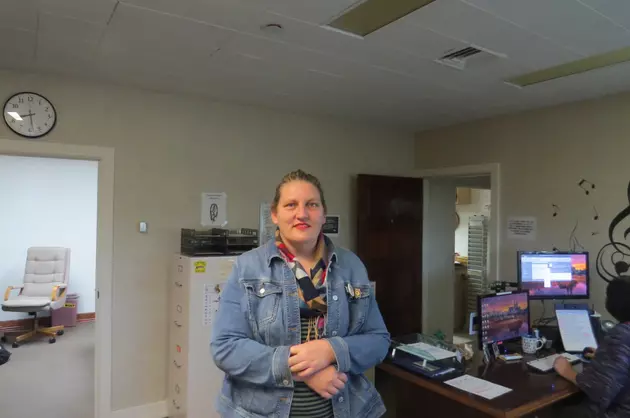 Wyoming Group Denounces President's Decision Barring Transgender People In The Military
Doug Randall, Townsquare Media
Wyoming Equality -- an advocacy group for lesbian, gay, bisexual, transgender and questioning people -- condemned President Donald Trump's decision Wednesday to bar transgender people from the military, according to a news release.
"Wyoming Equality stands with all of our service members and rejects the insulting tweets from the President towards transgender people," the organization's spokeswoman Sara Burlingame said.
"The more than 15,000 transgender Americans who serve our country today deserve nothing but respect from their Commander-in-Chief," Burlingame said. "Transgender service members are brave patriots, not burdens or disruptions."
Wyoming Equality believes the decision is about discrimination and not military readiness because the Department of Defense has extensively studied transgender people serving openly, she said.
"The Wyoming National Guard and Air Force leadership has been nothing but supportive in seeing our service members as leaders that deserve fairness. I believe the President should look to our Wyoming military leadership and take his cues from them," Burlingame said, adding she is a daughter of an Army veteran.
"When I spoke to a Wyoming trans woman openly serving here, she told me, 'this is a major blow, being targeted by my Commander in Chief but I trust that my direct leadership will continue to support me as I continue to serve this country.'"
The Wyoming Constitution states the direct leadership of the military is the governor.
Gov. Matt Mead is the commander of the Wyoming Military Department including the Wyoming Army National Guard and the Wyoming Air National Guard.
In January, Mead was in Casper to sign a proclamation supporting the Wyoming Rescue Mission's work with homeless people.
At that time, the Legislature was considering a bill to prohibit a person from using public restrooms not designated for their person's sex.
Mead said that would undermine the work of school districts, take a lot of valuable time, and run counter to Wyoming values.
"Wyoming always wants to be recognized as a state that respects the rights of all people, gay and transgender, (and) respects the religious liberties and rights of people," Mead said then.