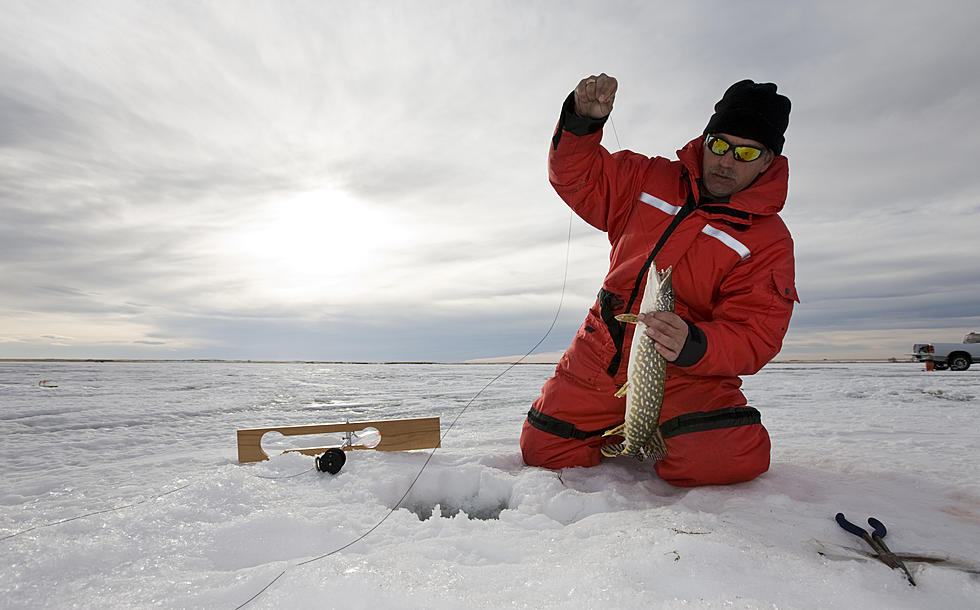 Wyoming Game and Fish Warning Anglers of Dangerous Ice Conditions
ThinkStock
The Wyoming Game and Fish Department is advising anglers to use extreme caution as the ice fishing season progresses. Ice on many bodies of water may not be safe, especially with variable temperatures throughout the state. 


For safe fishing, ice should be at least four inches thick, and angles should take special efforts to check the thickness of the ice every 100 to 150 feet. Avoid fishing where there are fissures in the ice and significant-sized cracks. Clear ice is stronger than cloudy or white ice, as cloudy ice has frozen, thawed, and refrozen and is not always stable. 
With variable ice conditions across the state and rapidly changing conditions, anglers are urged to call their regional Game and Fish office to inquire about ice conditions.

While ice fishing, prioritizing safety is key to preventing accidental drownings.


Anglers venturing on fishing trips this winter also should keep in mind the Fishing Regulations and the Special Winter Ice Fishing Provisions, which are available on the Game and Fish website, at regional offices, and at the Cheyenne Headquarters. 
Multi-Million Dollar Laramie Ranch Has Airstream Mother-In-Law Suite