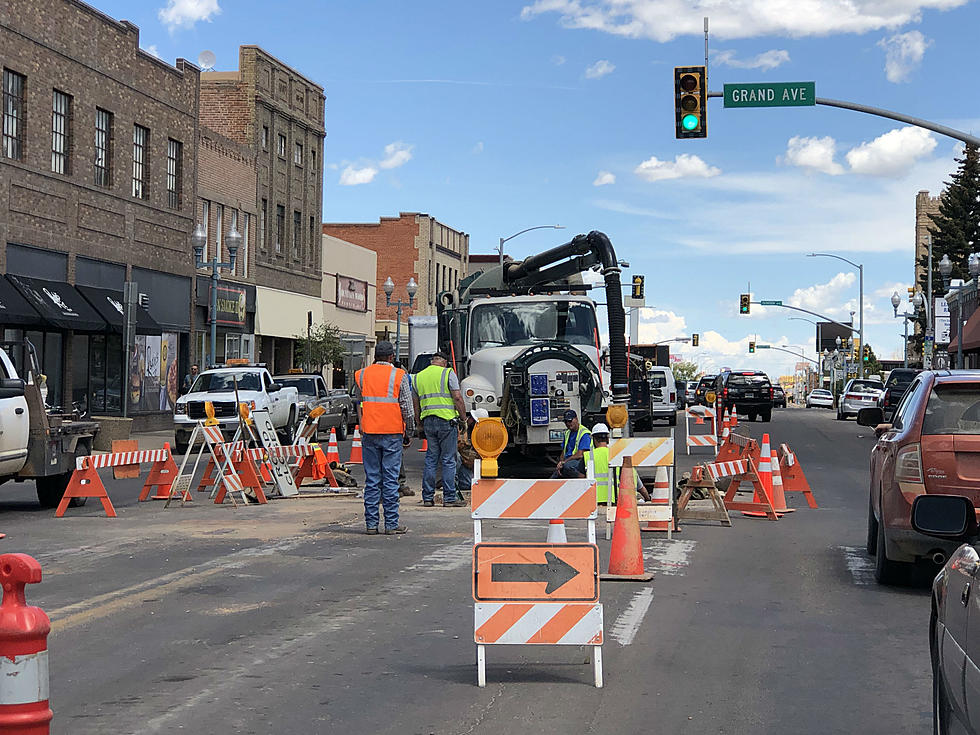 Water Main Break in Intersection of 3rd & Grand Delays Traffic
LaramieLive.com photo/Tom Kocal
LARAMIE – Just a week after road construction on Grand Ave. from 3rd to 15th Streets began, the City of Laramie discovered a water main break in the intersection of 3rd and Grand on Wednesday, June 12, at about 10 am.
Brooks Webb, Interim Public Works Director, said crews have been working to repair the leak and the roadway. Traffic is narrowed down to 2 lanes and turn restrictions are in place.
"If you can avoid the intersection, please do so. We anticipate the repairs being completed and the intersection reopening no later than Monday, June 17," Webb said.