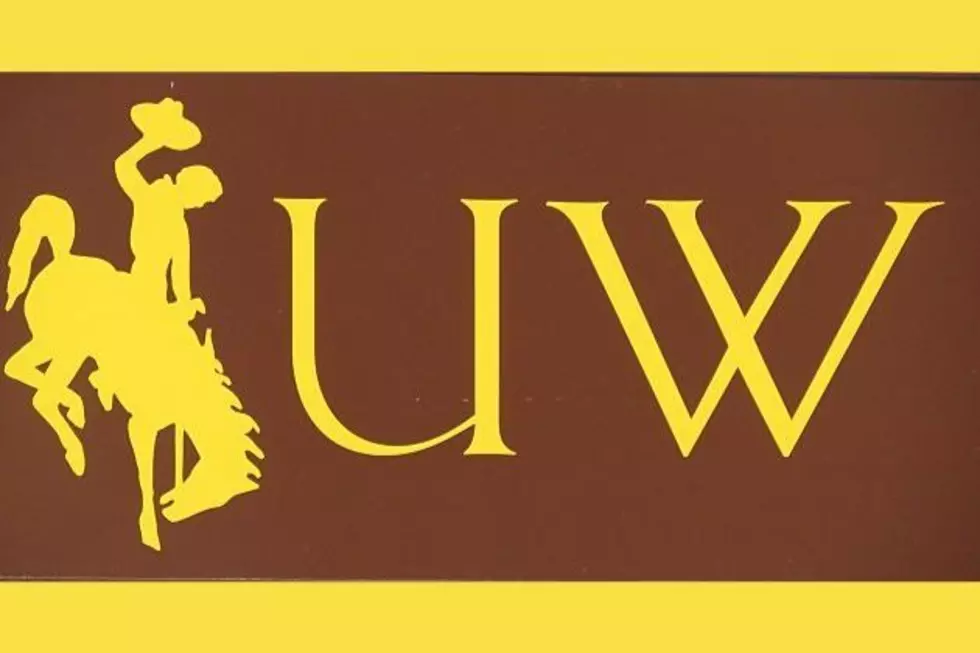 Univ. of Wyoming Announces Nuclear-Related Research Proposal Winners
Credit: Jerrad Anderson, Townsquare Media
The University of Wyoming's School of Energy Resources (SER) has selected three proposed research projects to receive funding for nuclear-related research at UW, according to a release by the university.
Recognizing that uranium production and nuclear energy are important components of Wyoming's energy past, present, and future, SER is actively encouraging UW researchers to pursue projects and submit proposals under these topics to continue growth on the topic -- and to prepare for a possible resurgence in the uranium economy.
Thanks to assistance from the Wyoming Legislature and with support from the governor's office, SER offered seed funding that could be used to bolster either laboratory-based nuclear research through lab or computational equipment requests or submissions to support research or personnel focused on producing papers, data or other output to support a nuclear industry built in Wyoming.
The three research proposals chosen to receive seed funding under the request for proposals:
Charlie Zhang, an assistant professor in civil and architectural engineering, leads the project titled "Economic Study of Adopting or Becoming a Manufacturer of Components of Small Modular Reactors (SMR) or Micro Reactors (MR) to Improve Wyoming Economy," along with Selena Gerace, an SER associate research scientist.
Caleb Hill, the J.E. Warren Chair and an associate professor of chemistry, and co-director of the Nuclear Energy Research Center (NERC), leads the project titled "Establishing a Nuclear Chemistry Core Facility at the University of Wyoming."
Bradley Carr, an associate research scientist in the Department of Geology and Geophysics and the director of the UW Near-Surface Geophysics Instrument Center, leads the project titled "Pilot Study of Integrated Geophysical Method Characterization of Deposition/Roll Front Uranium Deposits in the Shirley Basin, Wyoming." Additional collaborators on his project include professional geologists Terrence Osier and John DeJoia, with Strathmore Plus Uranium Corp., which owns the Night Owl and Agate properties where the work will be conducted within the basin.
SER Senior Director of Research Scott Quillinan says,
"as with other types of energy development, we recognize that nuclear topics are multifaceted and interdisciplinary," says. Our goal is to stimulate a growing interest across the spectrum by offering funding opportunities in areas including technical innovation, market forecasts, mineral resource assessment, regulatory infrastructure, and community engagement. We are pleased by the quality of proposals we received in this competitive bid and are confident that the selected proposals will yield great results in aiding our mission."
An added benefit to increasing supplies and leadership among researchers is that it also creates more opportunities for UW students to become involved, Quillinan says.
"With better equipment, a project that wasn't feasible a year ago is suddenly a possibility, and students at all levels now have the ability to engage in new research opportunities, further growing our research base and expertise in the state," he says.
The long-term success of a nuclear energy system in Wyoming will depend largely on the ability to bring together those with relevant skills and experiences to support the industry. SER has worked diligently to create more opportunities in the field of nuclear energy.
In response to that need, SER initiated NERC in 2021. The mission of the center is to grow nuclear-related research capacity on campus, consolidating research efforts into a centralized hub so that collaborators can better leverage resources, and to grow expertise in this new and exciting area of energy development that is taking a prominent role in Wyoming's immediate future.
Anyone interested in working on nuclear-related projects on campus is encouraged to reach out to NERC. The center will host an academic workshop, the Research Explorations for Nuclear Energy in Wyoming (RENEW) Colloquia, on April 14 at UW.
Best Spots In Laramie To Wind Down After A Day Of Ski
After a whole day of being in the mountains, here are some best places in town for you to wind down.