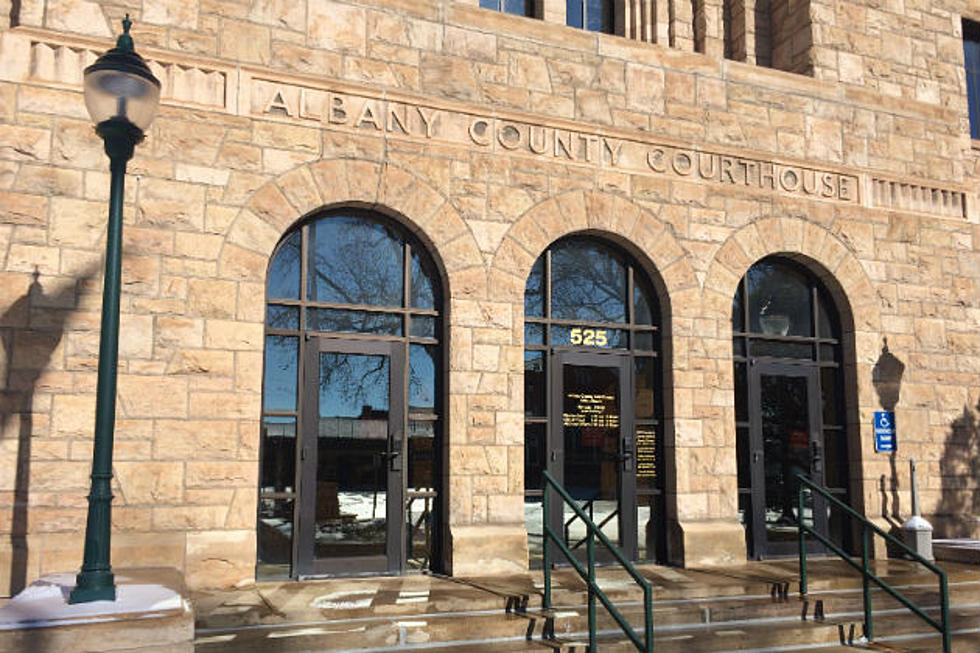 Two Accused of Intending to Distribute Methamphetamine
Nick Learned, Townsquare Media
Two Colorado resident each face three felony charges after a traffic stop during which Albany County Sheriff's deputies allegedly found methamphetamine.
Arvada, Colo. residents Penny Joe Fritzler and Scott Preston McCauley are each charged with possession of methamphetamine, possession with intent to deliver, and possession as a third or subsequent offense. If convicted, each defendant could face up to 32 years in prison and $40,000 in fines.
Fritzler and McCauley each pleaded not guilty to all charges Thursday in Albany County District Court. Judge Jeffrey Donnell set trial for each Fritzler and McCauley for Nov. 14-15.
Prosecutor Kurt Britzius told the court the state intends to file a motion to consolidate the two cases. Defense attorneys Randy Hiller and David Korman will likely file a joint motion to suppress evidence. The reasoning behind that motion and the specific evidence in question will not be addressed until that motion is filed.
Fritzler and McCauley were stopped June 16 on U.S. 287. Court documents say the deputy stopped their vehicle for speeding and having a cracked windshield.
The deputy reportedly smelled marijuana coming from the vehicle and asked McCauley about it. McCauley allegedly admitted that he had marijuana in the vehicle. A search of McCauley's person allegedly turned up methamphetamine and a marijuana joint in McCauley's pockets.
According to the affidavit, deputies found a large zippered black bag containing numerous jewelry bags, a purple baggie containing methamphetamine, two clear plastic baggies containing methamphetamine and a small container with a red lid containing "a large quantity" of methamphetamine.
A purse containing Fritzler's wallet also allegedly contained a small digital scale with suspected methamphetamine residue on its surface.
In addition, deputies allegedly found another small jewelry bag containing a white crystalline residue in the center console. Deputies reportedly found a large glass pipe containing burnt methamphetamine residue in the trunk.
Court documents say the methamphetamine allegedly found weighed more than three grams.
Fritzler allegedly said in a police interview that she had a methamphetamine problem and "could not go through this again."
The affidavit says Fritzler and McCauley each have at least two prior convictions for possession of a controlled substance.