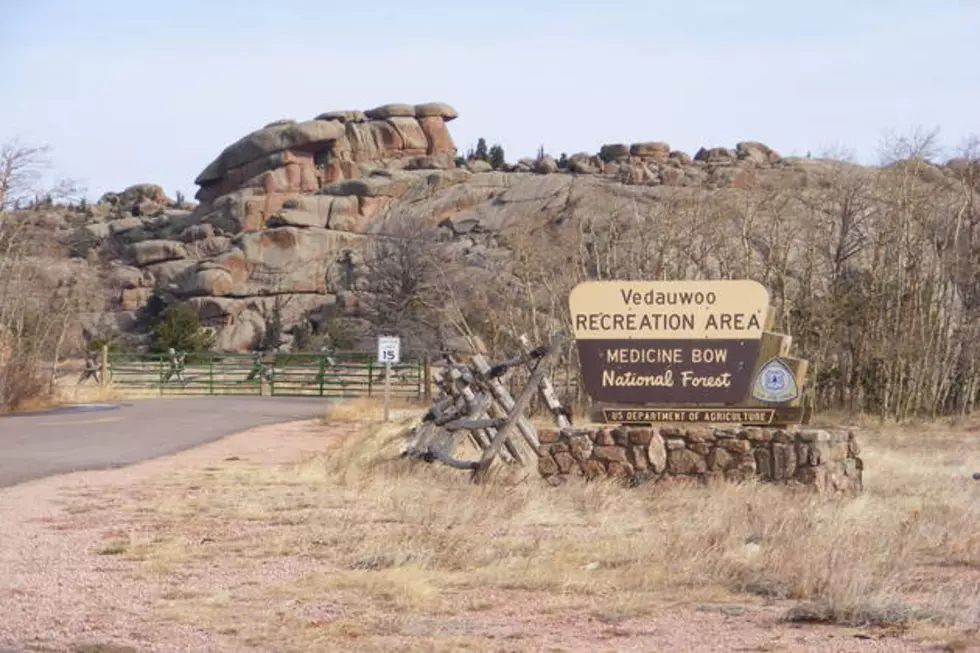 Tree Health, Wildfire Risk Reduction Workshop Near Vedauwoo
Townsquare Media
Tactics homeowners can use to keep trees healthy and reduce risk of wildfire damage to cabins or homes will be shown at a workshop Tuesday, June 10, at 5:30 p.m. near Vedauwoo east of Laramie.
Representatives of the Wyoming State Forestry Division, Albany County Fuels Mitigation Program and Albany County Weed and Pest Control will lead a tour of a property where many of the steps have been implemented.
To get to the property, turn off I-80 eastbound at the Happy Jack exit. Turn right and follow the frontage road to the Blair-Wallis Road, then turn left and follow the signs.
Sponsors include those mentioned above plus Laramie Rivers Conservation District, Barnyards and Backyards: Rural Living in Wyoming and University of Wyoming Extension.
To RSVP, call the Albany County office of UW Extension at (307) 721-2571 or email extension educator Kellie Chichester atkelliec@uwyo.edu.