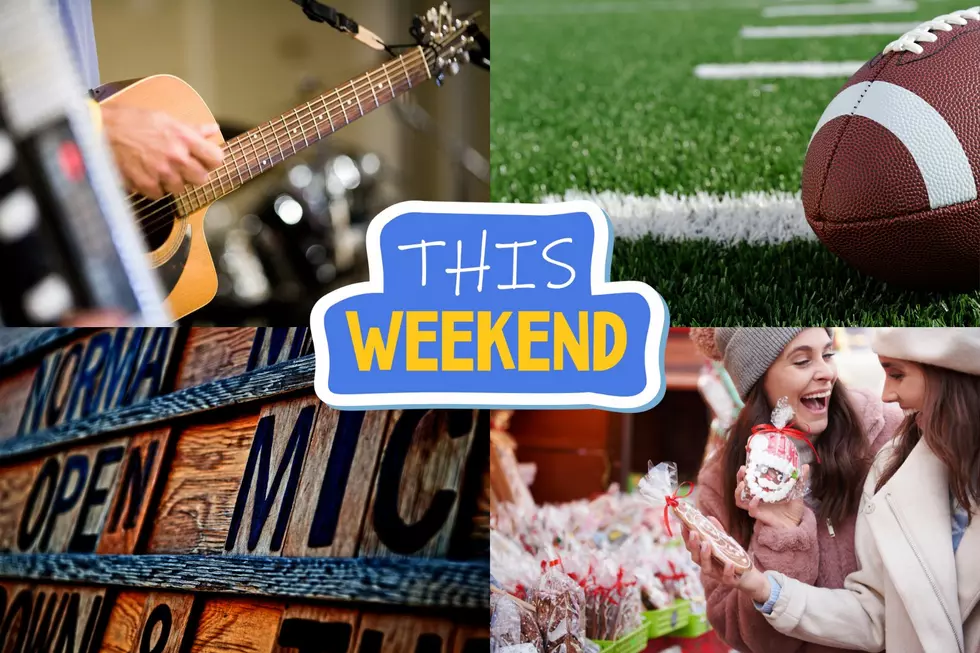 This Weekend in Laramie: Bazaar, Aurora, and Live Music
Canva PRO
It's been a really cold week, hasn't it? But the weather cannot stop us from spending a fun-filled weekend. There are quite a number of fun events happening this week in Laramie and you should definitely check them out!
Friday, November 18
Open Mic Poetry at Night Heron
This is the time for you to showcase your poems, raps, and lyrics and share them with other like-minded creatives over coffee and booze.
UW Cowboy Women's Basketball vs. Denver
Support and cheer on the UW Cowboys Women's Basketball Team!
Cary Morin and Celeste Di lorio Live at the Ruffed Up Duck
If you're wanting for an evening of incredible live music, this one's for you.
Banshee Tree & SGRNY at the Gryphon Theatre
Laradise Music Showcase presents Banshee Tree with SGRNY!
Corb Lund with Lauren Morrow at the Cowboy
Enjoy an evening with live music from Corb Lund and Lauren Morrow!
Aurorae: Dancing Lights
What causes the Aurora? Where does it occur? Do other planets have aurorae also?
Saturday, November 19
LCA Christmas Bazar

Join us for one of Laramie's many Christmas Bazars!
WyoTech 1767 Expansion Open House
Come tour their new 90,000 sq. ft expansion!
Aurorae: Dancing Lights

Watch and learn about "The Sun, Our Living Star!"
UW Cowboy Football vs. Boise State University
Let's support the UW Cowboys together!
Liquid Sky: Retro Hits

Stranger Things meets Guardians of the Galaxy, 80's nostalgia addicts unite!
Sunday, November 20
Laramie Trap Club 2022 Turkey Shoot
Come join the Laramie Trap Club and shoot at their annual "Turkey Shoot"!
Holiday Events in Laramie
All of the holiday events happening in Laramie this Nov-Jan to keep you busy this winter!