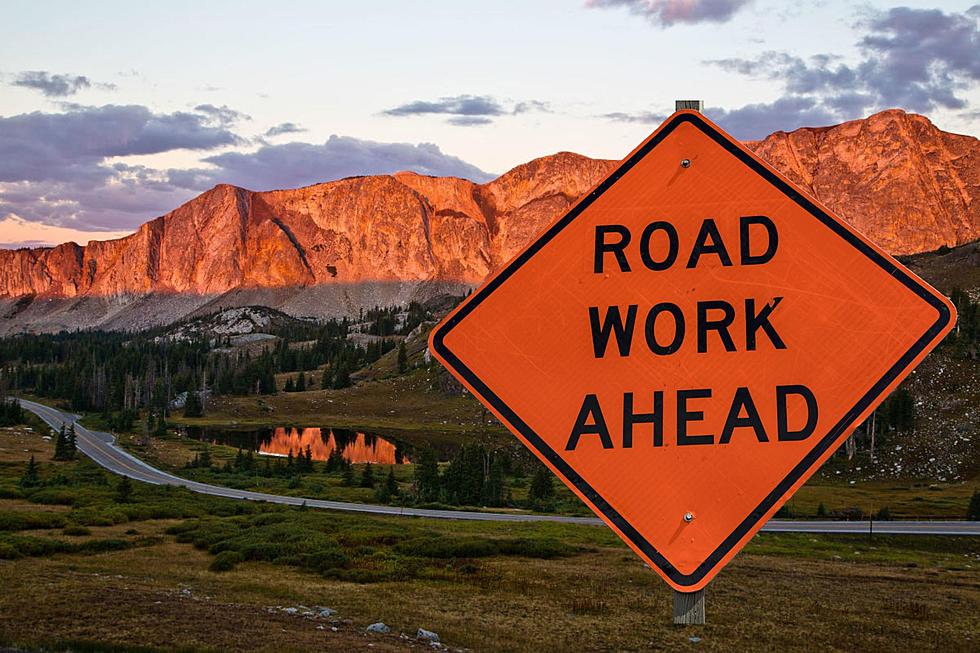 Road Work Begins on Wyoming 34: Sybille Canyon
Visit Laramie/Canva Pro
More roadwork is in the works for Laramie. 
The Wyoming Department of Transportation along with Simon Contractors is set to begin work on Wyoming Highway 34 today (Sybille Canyon). Crews will begin at mile marker 0 at the intersection of Highway 30/287 and Wyoming 34, and conclude at mile marker 9.7, near Morton Pass.
The project includes a mill and overlay to rejuvenate the asphalt. The old asphalt will be milled off and hauled away. Tack oil will be placed on the road for new asphalt binding, and new asphalt will be placed on the highway.
Andrea Staley at WYDOT said while regular maintenance such as chip sealing occurs regularly on 34, the last major refurbishment was done about a dozen years ago.
Minor shoulder work will be done, along with delineator, sign, and reference marker upgrades. Staley said as most of the work has been concentrated on I80 recently, when highway jobs are being done, WYDOT refurbishes all of the encompassing pieces like new mile markers, improved shoulders, and other signage to avoid having to re-work any of the section later.
Traffic will be restricted during the project. A pilot car will be used by Simon to keep traffic moving while maintaining unobstructed construction progress. Drivers should plan accordingly as there will be delays.
There will be a 14-foot width restriction during work. 
The public is encouraged to obey all posted signs, flaggers, and other traffic controls and avoid distractions like cell phones while driving through work zones. 
The expected completion date of the project is the end of 2023. All WYDOT project scheduling is subject to change, including due to adverse weather or material availability.
Wyoming's Most Underrated Road Trip Destinations
Check out Wyoming's most underrated travel destinations.