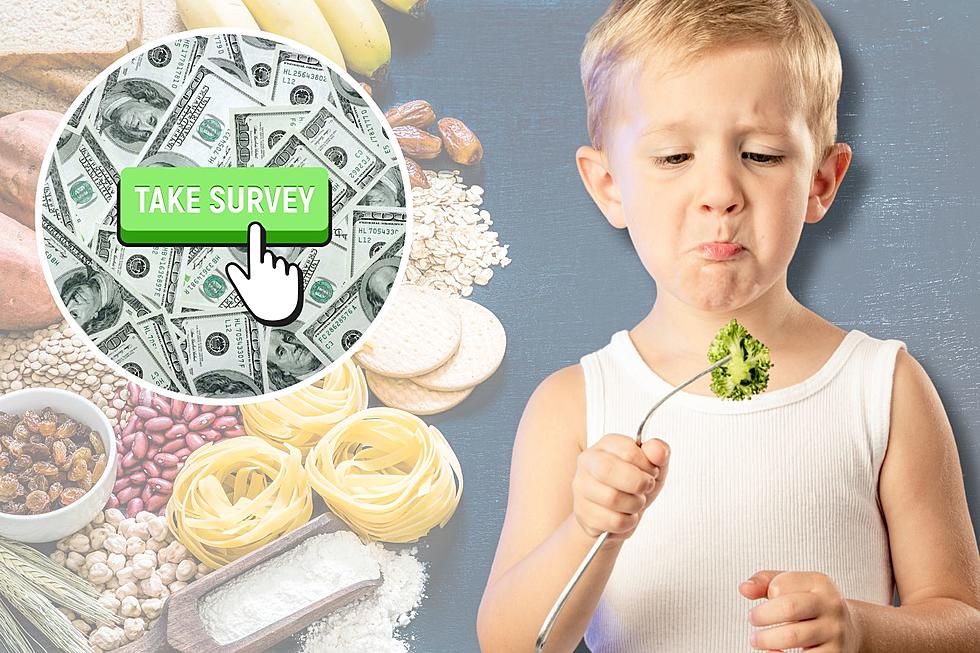 Parents of Wyoming Picky Eaters: Share Your Strategies + Get Paid
Canva Pro
Parents of picky eaters: You can get paid to talk about your children's eating habits. The University of Wyoming is conducting a PATH (parents and toddler health) that assesses eating and nutrition in children aged 3-5 years old.

The study pays parents up to $25 for filling out online surveys (four at $5 per survey, which take a total of 30 minutes to complete), and an optional $15 for an in-person visit at the lab on the campus in the College of Agriculture, so your child's height and weight can be weighed.  Children will also be compensated for their time and will receive a small age-appropriate toy or book. Parking will also be provided. 
The study aims to help parents feed their children fruits and vegetables. Dr. Grace Shearrer and her team want to understand what strategies and behaviors parents use to encourage their children to eat. Parents will limited resources may have an even harder time feeding their children nutritious foods, so the study aims to find solutions. Lastly, the study wants to better understand how picky eating influences child growth. 
The surveys will ask about food purchases, challenges to buying food, alternative food sources, and resources available for feeding children. The group will also ask how children behave when eating, and how parents feed their children.

For more information on the study, and to access the surveys, visit the Maternal and Adolescent Eating, Nutrition, and Development page here. 
The program is also conducting other studies for girls aged 8-16 about how their reward systems develop, and another study for girls 13-17 about their diets. Visit here for more information. 
Best Fries In Laramie
Craving for some fries? Here are where you can get some of the best fries in town!