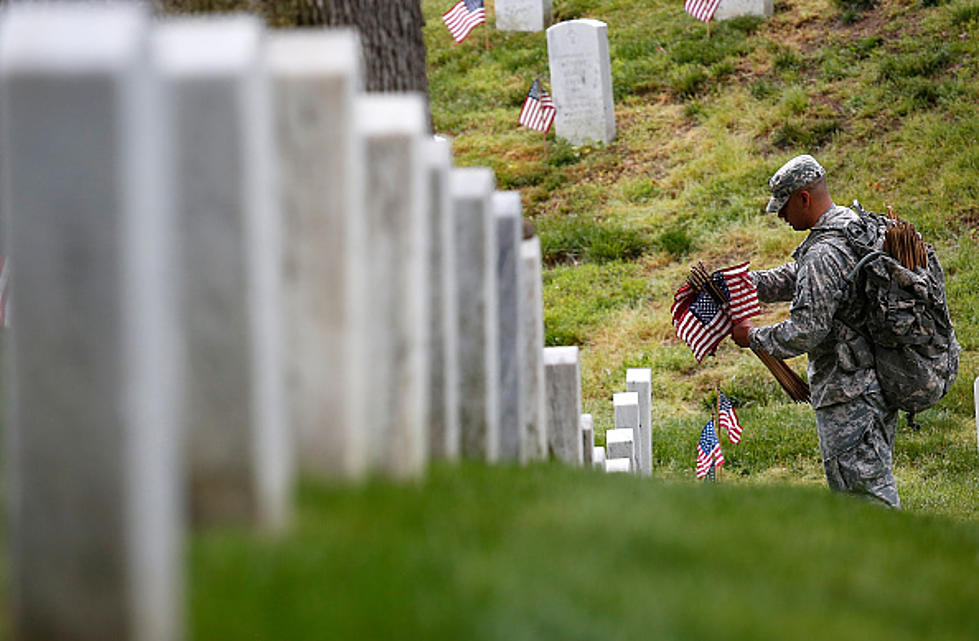 Memorial Day Weekend Services in Laramie
Getty Images
LARAMIE – In honor of our Armed Forces Veterans, past and present, Laramie Veterans of Foreign Wars Post 2221 is hosting Memorial Day weekend events.
The itinerary begins at 8 a.m. on Saturday, May 25, at Greenhill Cemetery, 455 N. 15th St., for the Placing of Flags at military grave headstones. Lunch will be provided afterward for volunteers that assist with the flag placements.
Join your local Veterans and their families from 8 to 11 a.m. on Sunday, May 26, for Breakfast at the VFW Hall. Most items on the menu are $8 per person, $6 each for a couple. Steak and eggs are $12, and omelets are $10.
On Memorial Day, Monday, May 27, there are four services planned.
The first is set for 8 a.m. at Harmony Gardens on Wyoming Highway 230; at 8:30 a.m., services will be held at the Laramie River Bridge on West Garfield St.; at 9 a.m., a Veterans Flag Pole Memorial will be held at the Albany County Courthouse, 525 Grand Ave.; at 10 a.m., the last service will be held at the Grand Army of the Republic Monument at Greenhill Cemetery.
A luncheon will be provided for service participants and Veterans from 11:30 a.m. to 1:30 p.m. at the VFW Hall.
At 2 p.m., there will be a raffle drawing for the winner of the Henry .22 rifle.
Cemetery flag pick-up will take place at 3 p.m. at Greenhill Cemetery, weather permitting.
Laramie VFW Post 2221 is located at 2142 E. Garfield St. in Laramie.
For more information, contact Denise Welker or Lee Killian at 307-745-4918, or visit their Facebook page.