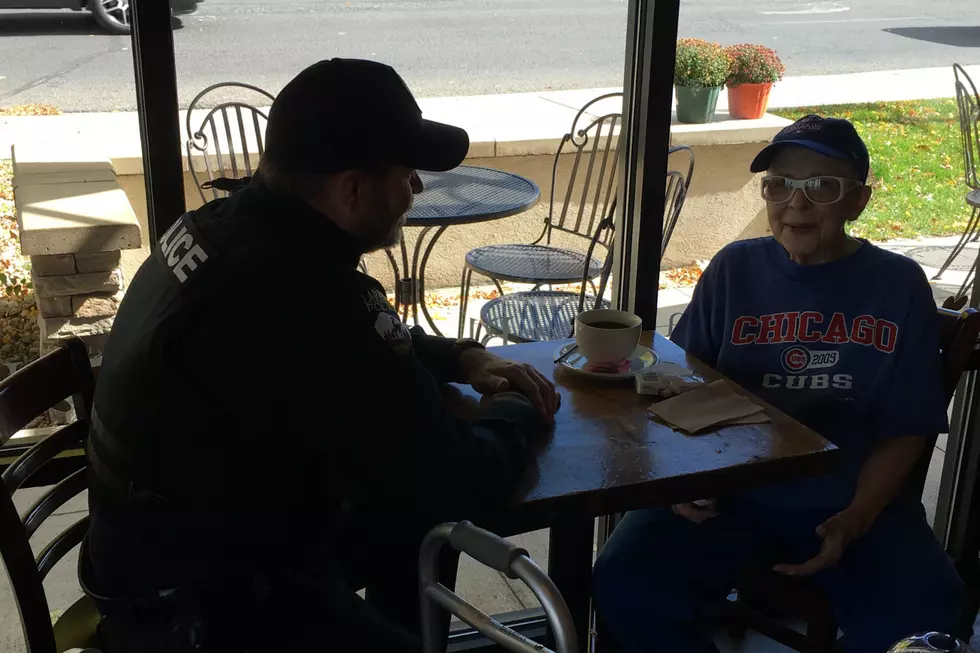 Laramie Residents Sip 'Coffee with a Cop' [PHOTOS]
Caitlin Anderle, Townsquare Media
Coffee with a Cop 2018
The Laramie Police Department worked with Starbucks and Coal Creek Coffee to host their second annual "Coffee with a Cop". The event, which is part of a national movement, is designed to help build relationships between police officers and the communities they're sworn to protect.
Building on the success of last year's event, this year's "Coffee with a Cop" was split into two sessions. The first took place at the Starbucks Grand Avenue location, the second at Coal Creek Coffee's uptown location in the UW Plaza. Both business were presented with plaques from the police department to thank them for hosting the event.
This year's event was another hit, attracting around 100 people to the first session, and about 30 at the second session. Officer Jason Crumpton noted that while most of the interactions were positive, a few residents did voice some complaints.
Crumpton said of the event that "There was great community response" and that the department "will host another event next year."