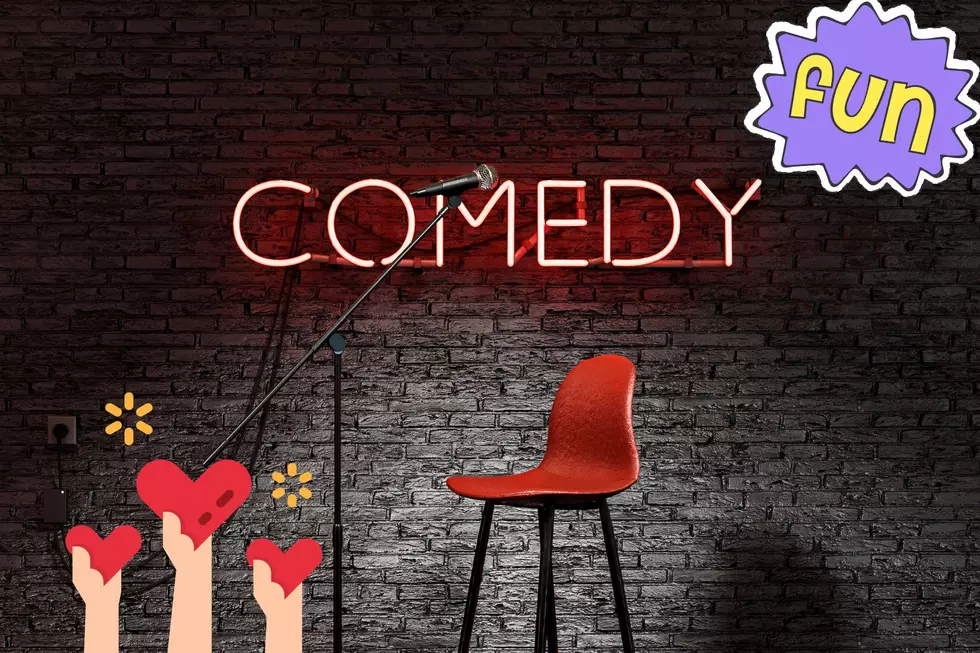 Laramie Laughs For A Cause Happening This February
Canva PRO
Need a good laugh? You're in it for a treat. Soroptimist of Laramie is inviting you to join them for their annual "Laramie Laughs For A Cause" event happening this February!
Featuring Vinnie Montez to burst your tummy, it will be an evening of comedy, heavy hors d'ouevres, as well as live and silent auctions.
The profits from this event will fund Soroptimist of Laramie's projects which include many local agencies, such as UPRISING; 4 days events on Human Trafficking, CLIMB of Wyoming, SAFE, Employment Trade Show, Laramie Reproductive Health, Interfaith, and Backpack program.
This annual event has been around since about 2006 but has not happened since COVID-19, in 2020. So this will be their first in three years.
Chelsie Mathews, the Co-Chair of Laramie Laughs for Soroptimist of Laramie told Laramie Live,
"This event is so important because we do so many wonderful things for our community. Our mission is to improve the lives of women and girls. We have a dream of it being a scholarship where we award 3 heads of household women money to further their education goals. For the past couple of years, we have focused on raising human trafficking awareness in our community. We also host a job fair for high school-age kids. This year we are trying to help with the mental health problems in our local schools."
The Event
Date: Friday, February 17
Time: 

Doors open at 5:30 PM
Live auction at 7 PM
Show at 8 PM

Location: Laramie Elks Club (103 S  2nd St.)
Fees: 

$45 advance
$50 at the door

For more information, click HERE
It's the most fun you'll have supporting your community, so make sure you don't miss out!
About Soroptimist International of Laramie
They are a global volunteer organization that provides women and girls with access to the education and training they need to achieve economic empowerment.
Learn more about them HERE.
About Vinnie Montez
He is a Colorado native, who grew up in Boulder and always wanted to be a police officer. As a 20-plus-year veteran of law enforcement, his experiences as a cop and his Mexican heritage are the foundation for his comedy.
Learn more about Vinnie Montez HERE.
Best Spots In Laramie To Wind Down After A Day Of Ski
After a whole day of being in the mountains, here are some best places in town for you to wind down.