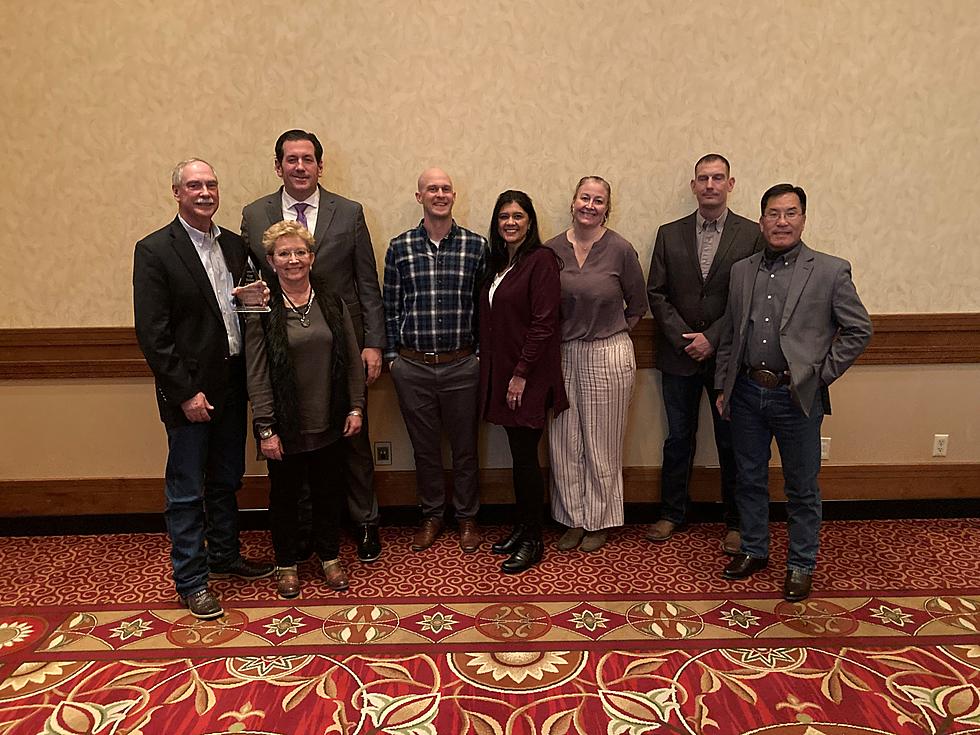 Laramie Chamber Business Alliance Annual Awards Banquet Winners
Photo courtesy of Laramie Chamber Business Alliance. Large Business of the Year: WyoTech
The Laramie Chamber Business Alliance Annual Awards Banquet was held on March 2nd, 2023 at the University of Wyoming Conference Center.
The event is an annual celebration of business in Laramie and recognizes businesses and individuals in the community for their work to grow and better the Laramie business community.
The LCBA presented the following awards at the event:
Large Business of the Year: WyoTech
Small Business of the Year: Bond's Brewing Company
Businessperson of the Year: Nate Storey (Plenty)
Non-profit of the Year: Climb WY
Community Engagement Award: UniWyo Credit Union
Shuster Award: Karen Saunders
Jim Cavalli Award: Jay & Mallory Bond
Castle Award: Denise Deem
Retail Spotlights: Brown & Gold Outlet, Fortman's Paint & Glass, Undercover Bed & Spa
Photo courtesy of Laramie Chamber Business Alliance | Bond's Brewing Company
The LCBA Board and staff would like to thank each and every member for their support and hard work to develop and enhance Laramie to reach its maximum potential.
The unwavering support of LCBA members has pushed Laramie to incredible growth this past year and is showing an incredibly promising future for 2023.
Congratulations to all the award recipients!!!
Best Fries In Laramie
Craving for some fries? Here are where you can get some of the best fries in town!