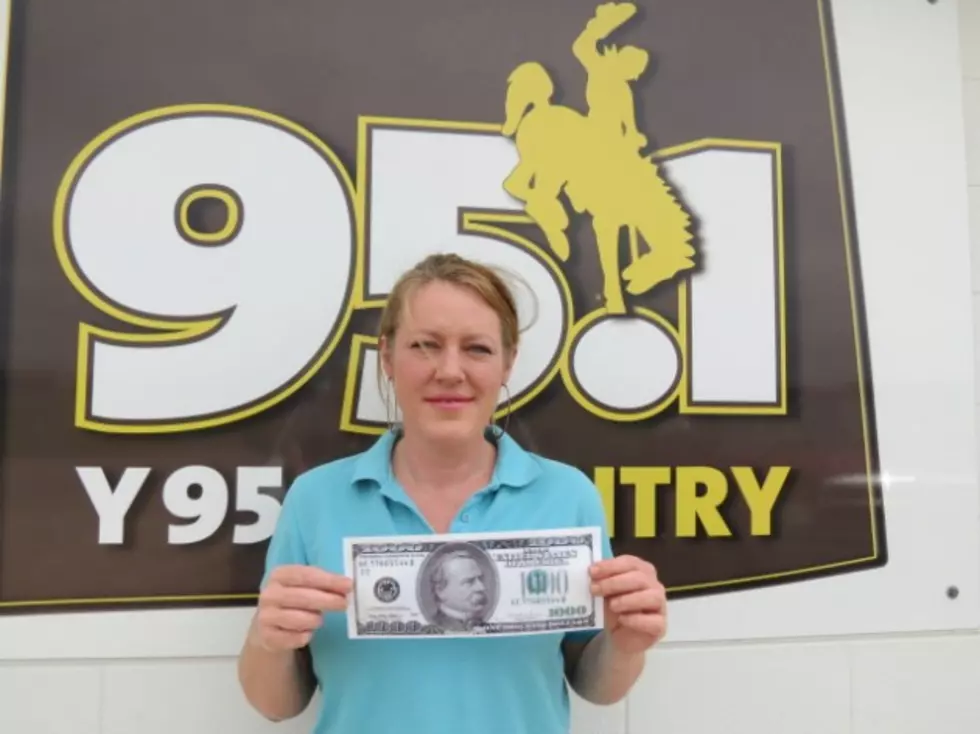 Townsquare Media
Congratulations to Laramie resident Stacy Denham who just won $1,000 for listening to Y95 Country.
Another cue to call will take place Thursday between 3:30 p.m. and 3:45 p.m. and again Friday between 9:00 a.m. and 9:15 a.m. and again between 4:30 p.m. and 4:45 p.m. Both Y95 Country and AM 1290 KOWB are participating in this contest from LaramieLive.com.
Stacy tells us she pulled over while driving to give the contest a shot and couldn't believe she got through.
This is the best day ever!  I'm going to take my little boy somewhere fun with the money.