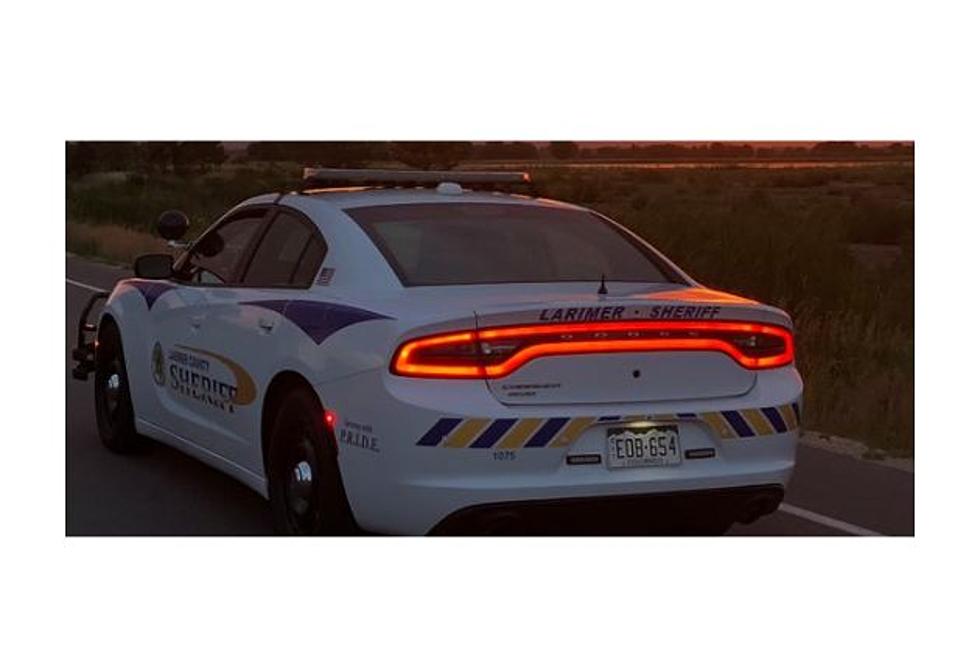 Man Arrested For Fort Collins Car Theft Following Chase In Wellington
Canva/Larimer County Sheriff's Office
A 22-year-old man was arrested in Wellington, Colorado on Sunday after allegedly stealing an SUV in the Fort Collins area.
That's according to a post on the Larimer County Sheriff's Office Facebook page. According to the post, the incident started around 7:30 a.m. on Sunday with a report that a Dodge Durango had been stolen near Fort Collins.
About 45 minutes later LCSO deputies spotted the car in Wellington. The deputies turned around to follow the Durango, but the driver sped away before they could stop him. He left the car and fled on foot, but deputies found him hiding in a backyard and arrested him.
While he gave deputies a false name, deputies were soon able to identic6y him as 22-year-old Ricky Lynn Melton Jr. Deputies say they found him with drug paraphernalia, stolen credit cards.
Melton was arrested on the following charges:
⚬ Vehicular eluding (F5)
⚬ 2nd Degree Aggravated Motor Vehicle Theft (F6)
⚬ Identity Theft – Possession of Financial Device of Another (M2)
⚬ Obstructing a Peace Officer (M2)
⚬ False Reporting of Identifying Information to Law Enforcement (M2)
⚬ Possession of Drug Paraphernalia (DPO/Drug Petty Offense)
⚬ Theft < $300 (PO/Petty Offense)
⚬ Failure to Stop at a Stop Sign (Traffic Infraction)