Cheyenne NWS Warns Of Brutal Cold, Dangerous Wind Chills, Strong Winds
TravellerVita
As southeast Wyoming braces for exceptionally cold weather and wind chills that could reach -70, the Cheyenne Office of the National Weather Service is offering updated information on the threat posed by the arctic blast of cold air.
The agency posted this on its website: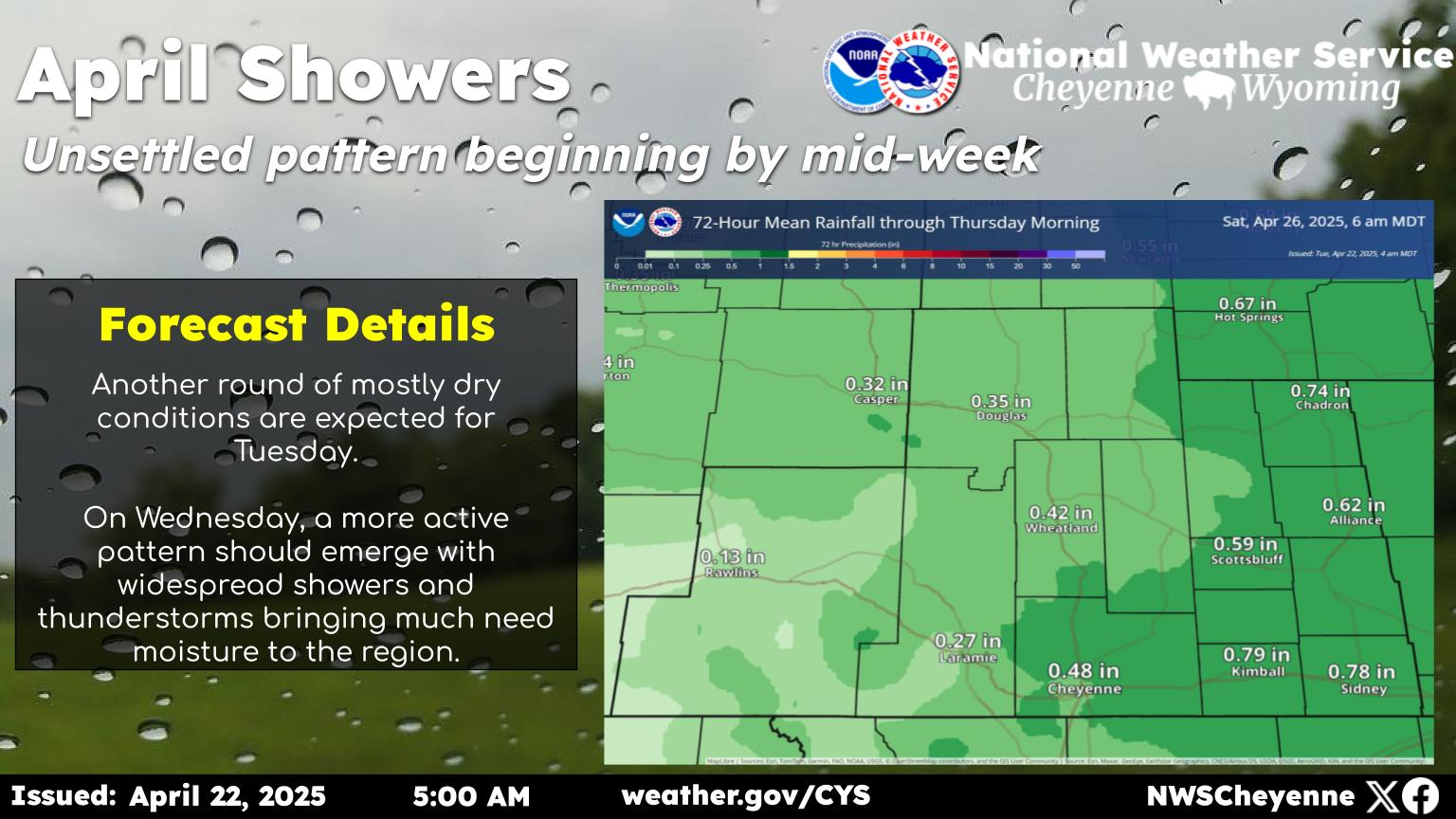 The added the following information in an email:
Good morning,The weather Impact Level for extreme, life-threatening cold temperatures and wind chills Today through Friday, and for local snow squall impacts this morning - evening is: High 
NWS Cheyenne will conduct another Webinar Briefing today, Wednesday, Dec. 21st, at 10am MST. Please use the link below to register/join.
Registration link: https://attendee.gotowebinar.com/register/5058403727064697439
Key Messages:
Confidence remains high on extreme cold starting mid-day today north, worsening through the evening and especially Thursday southward. Temperatures will fall significantly behind cold front today. Low temperatures Thursday will drop to -20F to -30F. Highs Thursday will be -5F to -15F. Friday High temperatures should reach zero and above most locations but wind chills will remain dangerously cold.
Wind chills will drop as low as -40F to -75F with sustained winds of 25 to 35 mph during this time frame. Wind gusts could be as high as 45-75 mph this afternoon, and 45-50mph tonight to late Thursday.
Localized moderate to heavy banded snow will occur along and just behind the cold front. Local snow squalls are expected late this morning through this evening - ending north to south.
Cold will ease Saturday (Christmas Eve) into Sunday (Christmas) with Highs back in the +30s to +40s.
Recent Updates:
Winter Weather Advisories were expanded to account for localized snow squall impacts today. Travel could be locally impacted.
30 Things People Do When it Snows