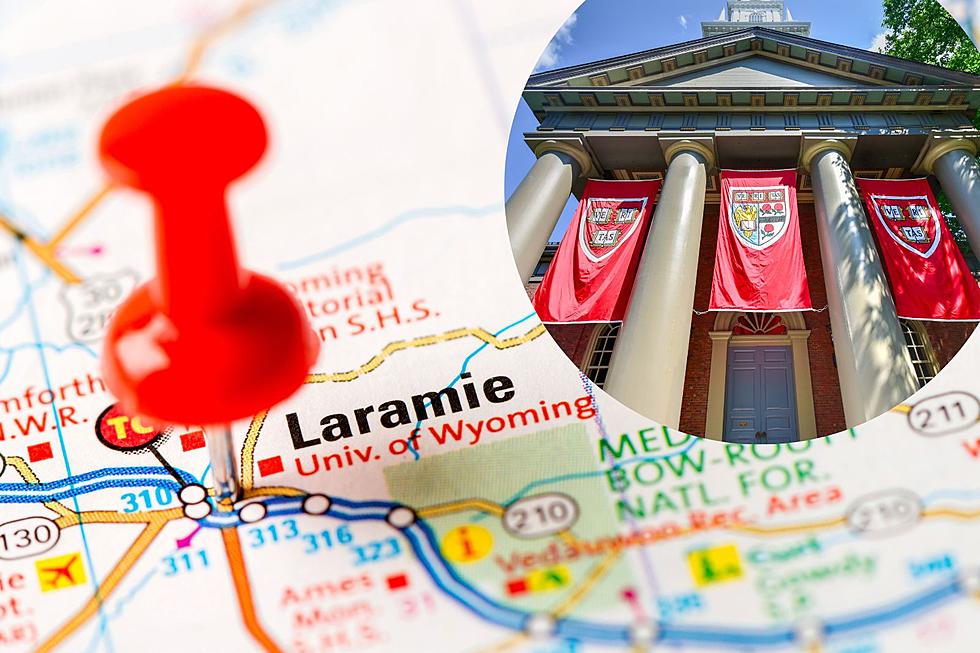 Harvard University's Program Director to Lecture at UWYO
Canva PRO
Kelli Mosteller, the executive director of Harvard University's Native American Program, is the speaker for the fifth annual Bruce Richardson Lecture in the Humanities at the University of Wyoming Wednesday, February 22, according to a release by the University.
Mosteller, a member of the Citizen Potawatomi Nation (CPN), will discuss "Tending the Seventh Fire: The Importance of Community-Based History in Indian Country." Her talk will be happening in Room 506 of Coe Library, at noon, and is free and open to the public.
The Event
Date: Wednesday, February 22
Time: Noon
Location: Coe Library, Room 506
Free & open to the public
The Richardson Fund was established to bring innovative scholars and thinkers in the humanities to deliver public talks and engage in community outreach across the state. Bruce Richardson, senior lecturer emeritus in the UW Department of English, served with distinction to promote the arts and humanities in his community and around Wyoming during his university teaching career. He taught at UW-Casper.
About the speaker
Before her Harvard appointment, Mosteller served for more than a decade as the director of the CPN Cultural Heritage Center -- a museum she designed and oversaw from its inception. As a tribal member, she served the community by administering all activities involving the Native American Graves Protection and Repatriation Act for CPN, and she has served as a tribal historic preservation officer.
Following a long family tradition, Mosteller attended Oklahoma State University, where she received a bachelor's degree in history. She earned her master's and doctoral degrees in history, with a focus on Native American history and Indigenous studies, from the University of Texas-Austin.
Her dissertation was titled "Place, Politics and Property: Negotiating Allotment and Citizenship for the Citizen Potawatomi, 1861-1891."
The research examined the influences of allotment and United States citizenship on the social, political, and cultural evolution of the Citizen Potawatomi from the signing of the treaty that made them land-owning citizens in 1861 through the opening of the Potawatomi reservation to non-Native settlement with a land run in 1891.
Passionate about wildlife conservation, Mosteller partners with the Tribal Alliance for Pollinators as a representative of CPN to rehabilitate habitats for monarch butterflies and other threatened pollinators. To date, the group has planted 32,000 milkweed plants and is in the process of restoring 28,000 native wildflowers on 350 acres of habitat.
UW's Department of English, Wyoming Institute for Humanities Research, and Honors College sponsor Mosteller's talk.
Sugar Mouse's February Specials
Take a look at all the yummy and cute cupcakes from Sugar Mouse.