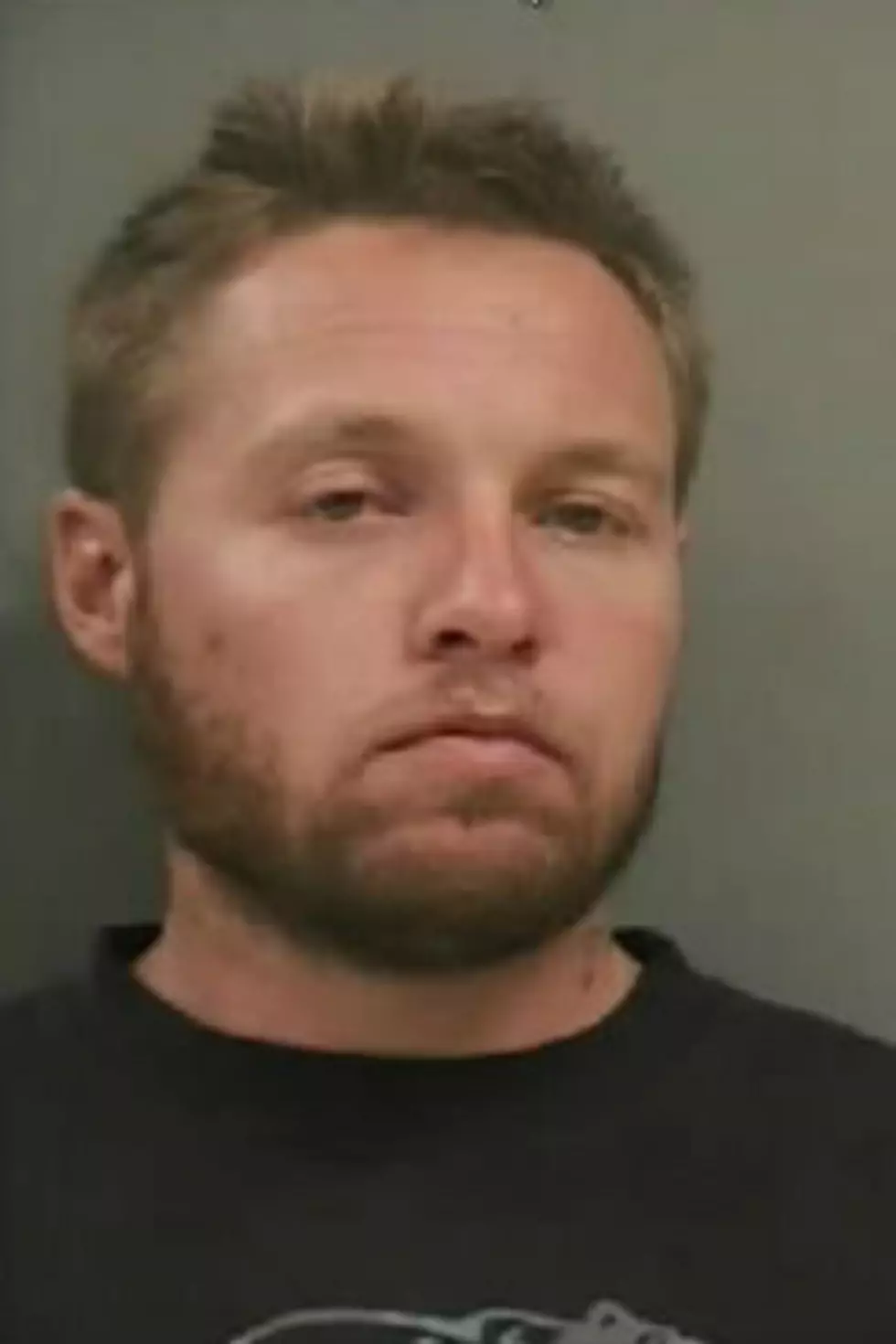 Felony Murder Trial Begins Monday
Courtesy Albany County Detention Center
John Michael Schnitker, 30, is charged with murder in the first degree, aggravated burglary and misdemeanor battery in the Sept. 26 death of 59-year-old Clinton J. Gartman.
A lesser included charge of murder in the second degree was dismissed following a motion from the state.
Schnitker could face a maximum sentence of life in prison plus 25 years as well as $70,750 in fines if convicted on all charges. He is being held in the Albany County Detention Center on $550,000 bond.
Prosecutors say surveillance video shows that Schnitker broke into Gartman's pickup to steal money or cigarettes on the evening of Sept. 26. Gartman reportedly approached the pickup while Schnitker was inside.
Allegedly, Schnitker -- who had armed himself with a knife while inside the truck -- kicked Gartman in the face, got out of the truck and stabbed him six times before fleeing the scene on a motorcycle.
Gartman later died at Ivinson Memorial Hospital.
Court documents show that prosecutors have so far designated 36 witnesses including 15 City and County law enforcement offices as well as three Laramie Fire Department EMTs and two forensic analysts with the Wyoming Division of Criminal Investigation.
Prosecutors have also designated 39 pieces of evidence including a knife and sheath, a "hatchet/tool," Schnitker's sweatshirt and pants, surveillance video from Gartman's residence, recordings of Schnitker's jail phone calls and visitations, and footage from body cameras worn by four Laramie police officers.
Prosecutors filed a motion Feb. 8 and subsequently argued in a Feb. 18 hearing for the court to exclude self defense as a defense to the felony murder charge. According to court documents, Wyoming's felony murder statute 6-2-101(a) says anyone who "purposefully and with premeditated malice" kills a person while committing a felony is guilty of first degree murder.
Judge Jeffrey Donnell ruled Feb. 23 that Schnitker can not offer self defense as a felony murder defense, highlighting previous cases recognizing that "Self-defense is a legal right, not an excuse for a homicide, and it can be exercised only where he who employs it is himself in the right at the time or moment of its use."
Of course, prosecutors must prove Schnitker's underlying intent to commit burglary while in Gartman's pickup for a felony murder conviction. The state does not need to prove that Schnitker had a specific intent to kill Gartman.
Responding to a demand from the defense, prosecutors advised Jan. 19 that they intended to offer under Wyoming Rule of Evidence 404(b) certain evidence of Schnitker's prior bad acts -- a 2009 assault conviction, 2012 and 2013 citations for interference with a peace officer, a 2015 burglary arrest, and a 2015 theft charge pending against Schnitker in a separate court case.
On Jan. 29, prosecutors identified two new pieces of potential evidence: two summer 2015 incidents -- one in which Schnitker went to Gartman's home to get methamphetamine and another in which Schnitker allegedly stole license plates from Gartman's home.
Donnell ruled Feb. 23 that the state can introduce evidence of Schnitker's alleged use of a green 2009 Kawasaki motorcycle on the day of Gartman's death, but may not use any other items listed in the Jan. 19 response. Donnell says in his ruling that none of the other claims of misconduct are "particularly relevant... particularly in contrast with the potential for prejudice."
Additionally, Donnell ruled that in order to "give the jury a complete understanding of what occurred," the state may introduce evidence of the summer 2015 incident in which Schnitker visited Gartman's home to obtain methamphetamine -- as the defense conceded that point -- but not the other alleged incident.
The state filed another motion March 3 to join this case with another case in which Schnitker is charged with the theft of the green 2009 Kawasaki motorcycle that prosecutors say Schnitker used to flee the scene of Gartman's death.
Donnell denied the motion, calling it "a belated, improper attempt to present to the jury evidence of the theft of a motorcycle." Donnell emphasizes in the ruling the evidence would go "only to prove that Mr. Schnitker was a 'thief' and had a propensity for such conduct," but was not relevant to establishing a course of conduct regarding Gartman's death.
The trial is scheduled to last through Friday, April 1.