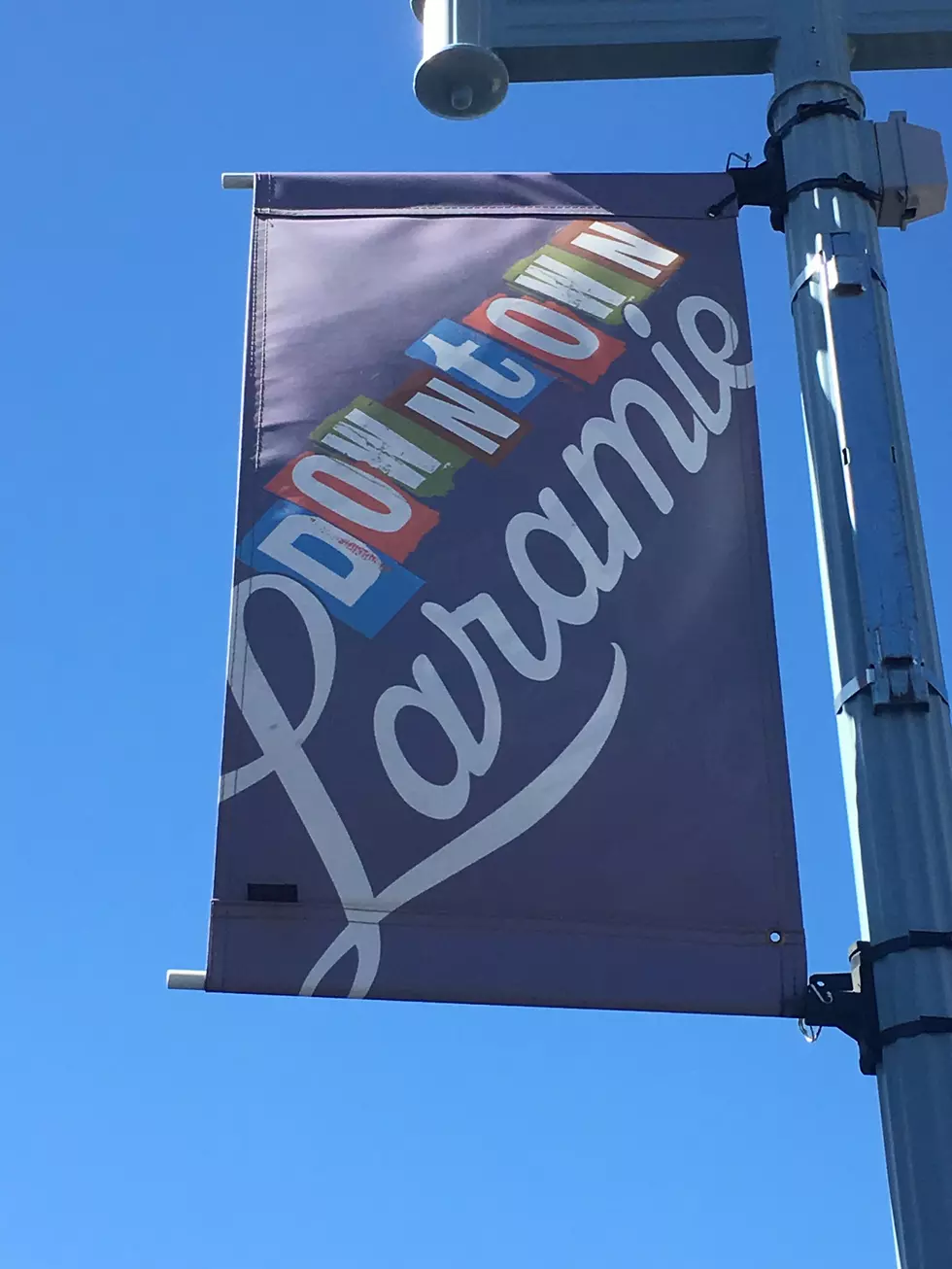 Downtown Laramie Sets the Stage for Jubilee Days
Caitlin Anderle, Townsquare Media
LARAMIE -- Jubilee Days are here, and Downtown Laramie is the center of attractions for the week-long event.
Laramie's annual statehood celebration started Saturday, July 6 with rodeo events at the Albany County Fairgrounds, and continues thru Sunday, July 14. While most of the action is centered in Downtown Laramie, there'll be lots of events happening at the Fairgrounds, too.
Kelly Wolfe, the Downtown Chair of Jubilee Days, loves participating in the Jubilee Days organizational efforts.
"My husband and I moved here six years ago, and when we got here, they said, 'Hey, would you want to do this?' And we said, 'Sure, we'll try it!" That was six years ago, and we're still going strong."
Wolfe said in the downtown area, the carnival will begin Wednesday at 5 p.m. thru Saturday night.
"The activities in downtown Laramie start on Thursday, which always kicks off with the Jalapeno Eating Contest. This year, we'll have a Mariachi Band accompanying the event. That's exciting!"
The Flaming Gorge Jalapeno Eating Contest on Thursday starts at 5 p.m.
"Everything starts at 5 p.m. and goes until midnight. We have a music headliner, the Austin Wahlert Band, an up and coming star, playing Thursday night, which we're really excited to have him," said Wolfe.
"On Friday and Saturday is the big Chili Cook-off. We have a lot of entrants again this year. We were the 4th-largest chili cook-off in the state last year. We had 24 entries last year, and we're looking for the same or more this year. So if anyone likes to cook chili, come on out."
"We have some great vendors coming – food as well as craft vendors from all over. A lot from Colorado, from Nebraska, and we actually have some from the east coast coming. It's exciting. Come on down and check out the vendors."
More live music will be offered by The Locals Thursday night, Davis & Mavrick, Dauphin, the Boogie Woogers and Richie Law on Friday, and on Saturday, New Relm, Davis & Mavrick, Carlos Washington, and Cody Jo Hodges fill the bill.
In a way, Jubilee Days are attracting national attention, Wolfe said.
"It is turning out to be a national event! Even one of our bands, New Relm, they come all the way from Maine. This will be their second year being here." New Relm performs from 11 a.m. to 2 p.m. on Saturday.
"We have some great new vendors coming, as well as new food vendors that we have not had in the past. So come and take advantage of that. We have Austin Wahlert coming on Thursday night, and Cody Jo Hodges and Richie Law are both coming back on Friday and Saturday. The Wyoming Widow Makers Gun Fight happens every Saturday at 5 p.m., and the Chili Cookoff. We have some fun stuff going on downtown, as well as the beer tent."
The annual Jeff Thompson Memorial Pancake Breakfast is hosted by the Laramie Soup Kitchen and is held at St. Matthew's Cathedral on Friday morning, July 12, at 6 a.m.
On Saturday, July 13, the annual parade, this year honoring 150 years of Wyoming Women's Suffrage, will be at 9:30 a.m., and the Albany County CattleWomen BBQ from 11 a.m. to 3 p.m. and Brew Fest starts at 1:30 p.m., featuring live music by Wolves in Cheap Clothing and Mama Lenny and the Remedy.
As usual, there will be street dances with live music and the carnival in downtown Laramie all week. And, of course, rodeo action at the fairgrounds.