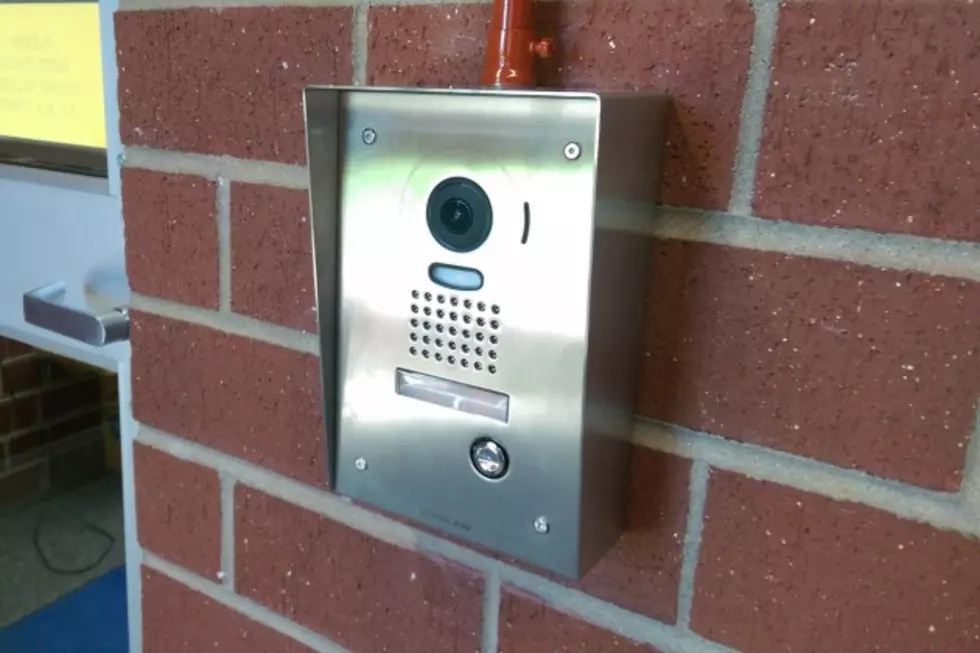 Albany County Schools Add Security With Buzz-In Locks
Tracie Perkins/Townsquare Media
Most of the elementary schools in the district as well as the Laramie Junior High School have recently installed buzz-in lock systems. These systems secure the entrance to the school and require visitors to press a buzzer before being allowed in the building.
"It's not unlike your own home," says District Superintendent Dr. Jubal Yennie. "You usually keep your door locked and people ring the doorbell and you go answer the door. That's kind of how it works."
Yennie says keeping students safe is the primary reason for installing the new buzz-in devices.
Now instead of people being able to walk in to the building unannounced, those who visit will be required to buzz-in. The system allows for office personnel to see the person requesting entry and even speak with them to determine their reason for the visit before being allowed inside.
While Yennie says he understands that the system may be more inconvenient, he says it is something that will increase the safety of Albany County Schools.
"It will be a good reminder that we are here protecting your children. I think that's a good thing," says Yennie.