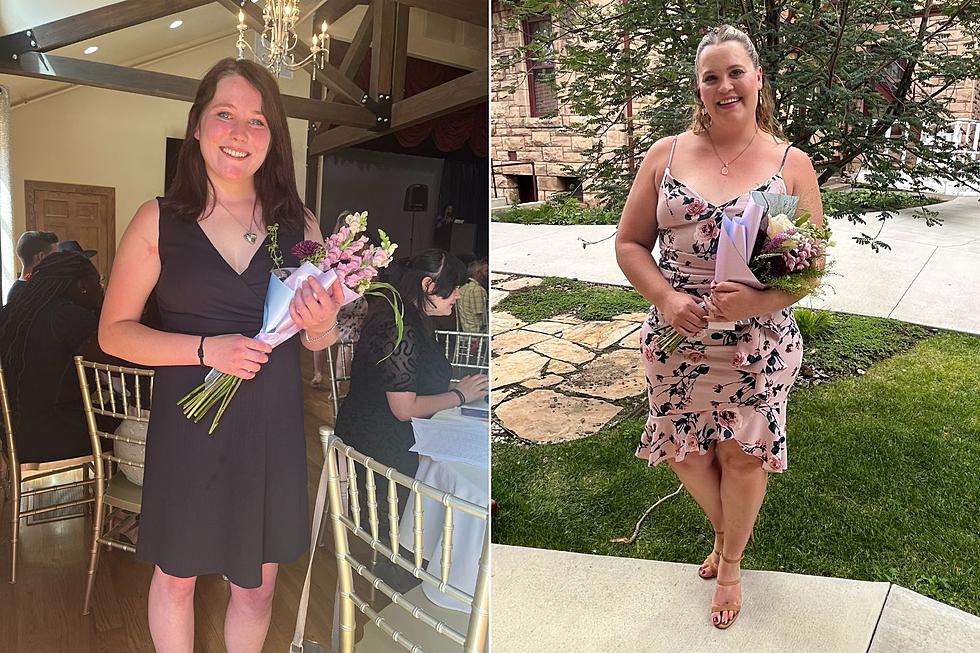 Albany County SAFE Project Brunch & Bubbly
Nicole Sherwood/Townsquare Media
"On July 20, 2022, I was assaulted by a public member of society. A father, an EMT, a firefighter…in my own home."
"One in six women have experienced an attempted or completed rape. Eight in 10 know their perpetrators. One in 31 report the crime. We can say those numbers, but they don't mean much until you put a face to them. A community member. A mother. A sister." 
Albany County Safe Project's annual fundraiser, Brunch and Bubbly, was on Sunday, Aug. 27. The event focused on the importance of community in light of victims of sexual assault. Safe Project's mission is "to advocate for and empower survivors of stalking, intimate partner, family, and sexual violence. Our education and awareness efforts are focused on prevention and improved community response."
Amidst popping champagne bottles, speeches of gratitude, and awards, tears were shed as speakers Camryn and Kyrie spoke about their experiences as sexual assault survivors.
Both women discussed their traumatic experiences, and how SAFE was there for them amid their physical, emotional, and mental anguish; through the lengthy legal processes, and the financial toll the assaults took on them. 
"I woke up covered in blood…I wish he would've killed me," Camryn said. "I had to see his face in court, but SAFE was there. Amy at SAFE filled the courtroom with advocates for me."
"I walked away with bruising I had to see for weeks. Was this my fault? Should I have fought back more? This is victim-blaming because it's what society has normalized," Kyrie said. 
Both women emphasized the power of community in their experiences, and how SAFE was integral to their survival in the aftermath. Camryn's perpetrator "admitted everything he did on the stand, and still got a not-guilty verdict." 
While Kyrie's attacker did go to jail, she asked, "Is that justice? The court process is re-victimization. The victim is the one on trial. They questioned my sanity. My worth. The public saw intimate photos of me. Many women in my position don't get the guilty verdict I did."
Camryn and Kyrie thanked SAFE, Ivinson, the Laramie Police, and the Albany County Sheriff's Department for supporting them. Though justice and fairness aren't always equal, both women are thankful that they walked away stronger…and alive. 
An In Remembrance moment was held for 19-year-old Phoenix Cerenil, a recent victim of domestic violence. Her father Refugio Cerenil, stepmother Kelsea Cerenil, and close family friend Melissa Blanco were in attendance. The Cerenils received a memorial plaque dedicated to their daughter Phoenix. 
In June of this year, Cheyenne Police found Cerenil unresponsive with apparent signs of strangulation. She was taken to Cheyenne Regional Medical Center, where she died two days later. Her partner, 19-year-old Charles Rees Karn, was arrested and initially charged with aggravated assault, strangulation of a household member, and domestic battery, but the Laramie County District Attorney's Office on Tuesday, June 20, amended those charges to include first-degree murder. He is being held in the Laramie County Detention Center. 
Other volunteers were honored for their dedication to SAFE. Dr. Julio Brionez was recognized for his almost 1,000 hours of volunteer work, clocking in 840 of those hours on the hotline number. SAFE Men were also recognized; as volunteers who commit to positive societal change around domestic and sexual violence, and who will serve as mentors for continued change.
Despite enduring the trauma, Kyrie said "But there's some positive…women can report it, and will be taken seriously. The most important thing we can do for survivors is believe them."
Brunch & Bubbly 2023
Albany County SAFE Project's annual fundraiser, Brunch & Bubbly, was Sunday, Aug. 27 at the Alice Hardie Stevens Center.
The event raises funds for SAFE, a Laramie nonprofit that advocates for victims of sexual and domestic abuse.