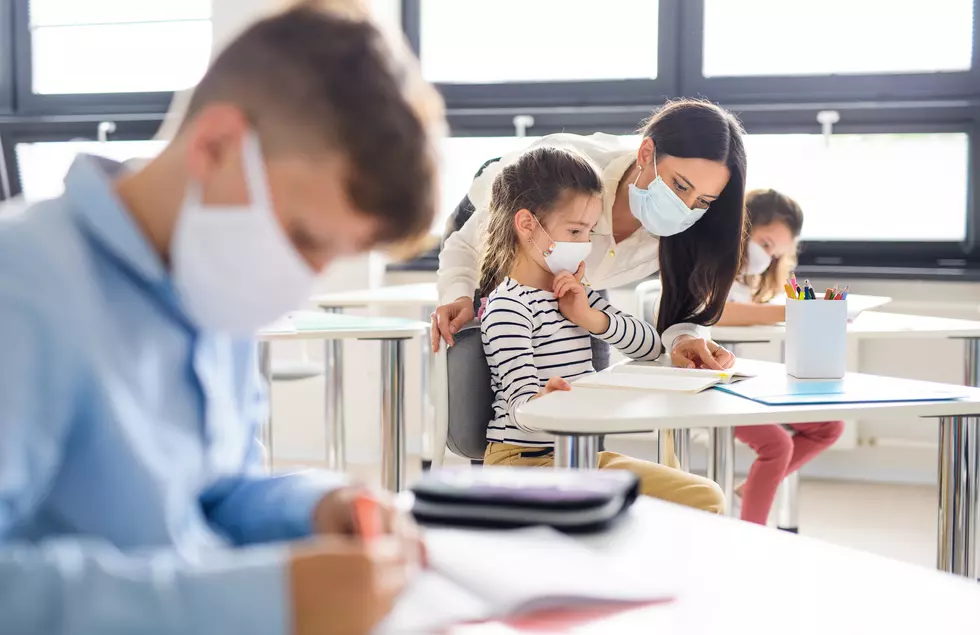 ACSD1 Superintendent Releases Letter on COVID-19
Getty Images
Albany County School District #1 released a letter from the Superintendent Jubal Yennie regarding the cases of COVID-19 within the school district and the steps which are being taken to aid in lowering the cases.
In the letter, the superintendent stated that as of November 9, the school district has 10 students and 5 staff members who have tested positive. In addition, there are over 100 students and staff quarantined. Those quarantined did not get the virus from anyone in the school but instead received it from someone in their household or community.
Though the current percentage of positive cases in the school distict is at 3-5% for the last few weeks, Yennie stated that they were going to take immediate action to help stop the spread. The following steps will be taken:
Complete the daily health screening—do not go to school or to work if you are not feeling well. Monitor your health for 24 hours, and if the symptoms persist, please consult your health care provider.
Maintain physical distance of 6 feet and avoid large gatherings
Wear face covering
Wash hands frequently
In addition to this, the school district will continue to provide guidance and direction for students, families, and staff members when a COVID-19 case enters the school.
The superintendent also stated to parents that if their child develops symptoms, no matter how mild, then they may have COVID-19 and should stay home.
Enter your number to get our free mobile app
LOOK: See what Christmas was like the year you were born