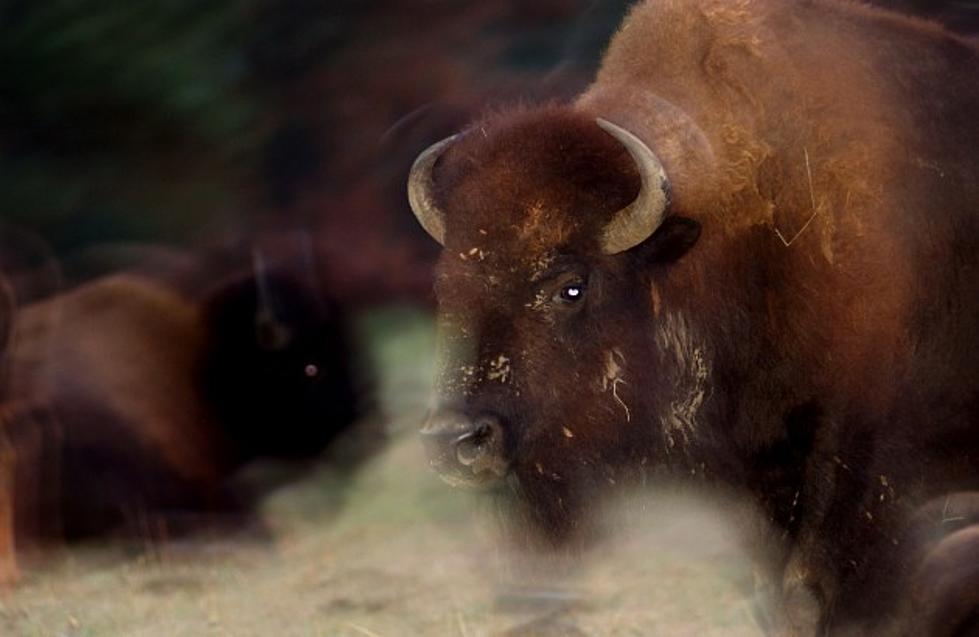 Yellowstone Park Says Highway Patrol Officer Did Not Violate Bison Rules
David Mcnew, Getty Images
Yellowstone National Park rangers cleared the third-highest ranking Wyoming Highway Patrol officer of wrongdoing for allegedly standing close to a bison, according to Highway Patrol news release.
"Today (Oct. 4th), the Yellowstone National Park Service has advised WHP Colonel Kebin Haller that they have completed their investigation and the investigation determined that there was no violation of park regulations," according to the news release from Patrol Sgt. David Wagener.
Last week, Highway Patrol Major Keith Groeneweg posted a Facebook photo of himself standing next to a bison while on vacation, prompting the investigation.
The photo caption says he is trying to "hug a buffalo."
Park rules require visitors come no closer than 25 yards to bison.
Groeneweg responded to initial reports of the incident, saying he was observing the rule and that the photo appears closer than he actually was.
According to the Highway Patrol's news release, Groeneweg fully cooperated with the rangers. The National Park Service has advised the investigation has been closed with no further action required.
Haller repeated the importance of following Yellowstone National Park rules requesting visitors to keep a safe distance from all wildlife as Yellowstone National Park reports visitors each year are injured by wildlife when approaching too closely.
Bison can weigh more than a ton, run as fast as 40 mph, and behave unpredictably, according to park information. Despite the warnings, visitors often try to get close to them. Bison have injured more Yellowstone visitors than any other animal.
In April, a woman was caught on camera trying to pet a bison near Old Faithful Lodge.
In May, a man and his son picked up a lone bison calf that appeared cold and took it to a ranger. Yellowstone officials had to euthanize the calf, found in the Lamar Valley, because its herd rejected it.