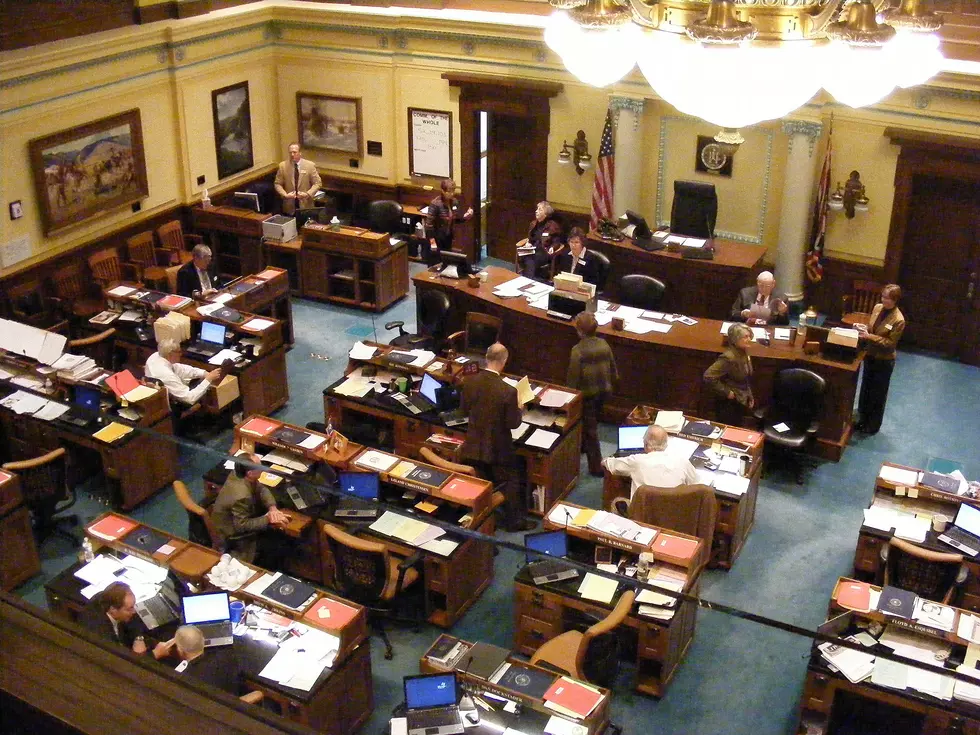 Wyoming Legislature Off Today For Easter Recess, Returns Tuesday
Karen Snyder, Townsquare Media
The Wyoming Legislature is off today for Easter Recess.
Lawmakers are set to return on Tuesday before wrapping up the general session on Wednesday, April 7.
According to the session calendar posted on the Wyoming Legislature website, here is the schedule of events for the remaining days of the session:
''Day 33 Tuesday, April 6 Last day for Third Reading in the second house. Concurrence on Amendments/Joint Conference Committee Reports.
Day 34 Wednesday, April 7 Joint Conference Committee Reports; All JCC Reports due to Front Desk by 2:00 p.m.; Last Day for Veto Override Votes; ADJOURN by Midnight.''
However, the website also says that there are no more bills scheduled for consideration on general file, second reading, or third reading on Tuesday.
The legislature is widely expected to reconvene again in a special session at some point this year to allocate federal COVID-19 stimulus money. A date for that has not yet been formally announced.
KEEP LOOKING: See What 50 of America's Most 'Pupular' Dog Breeds Look Like as Puppies