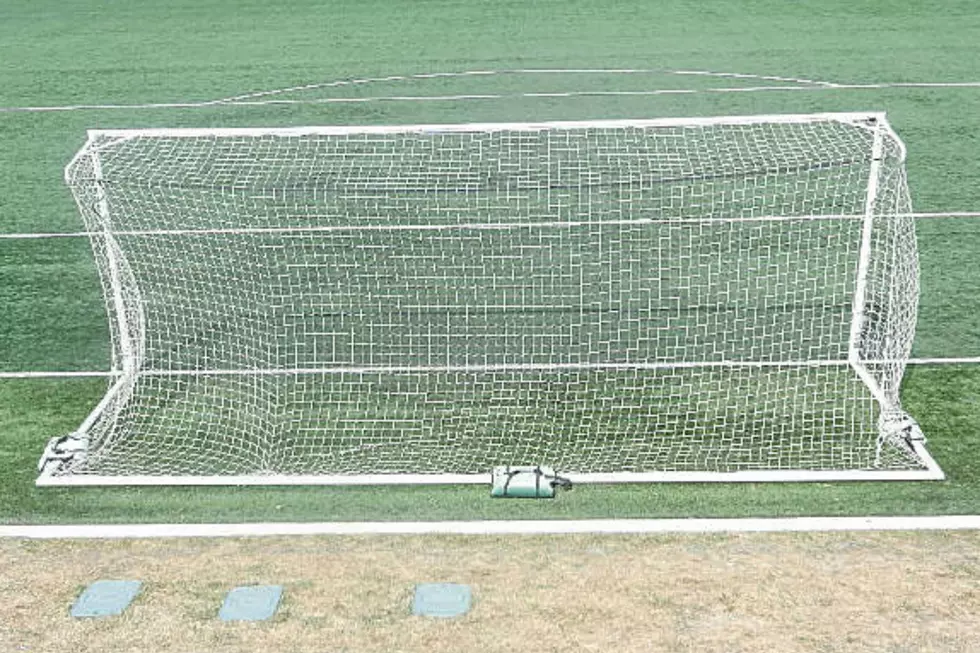 Wyoming High School Girls Soccer Scoreboard: April 19-24, 2021
Kevin Koile, WyoPreps.com
The sixth week of the prep girls' soccer season in Wyoming figures to be a busy one.
With several matches postponed last week and time running out on the regular season, teams are scrambling to get all their matches played. There's at least one match each day this week.
Here are the matches on the schedule for Week 6. Schedules are subject to change.
MONDAY, APRIL 19
Class 3A:
Final Score: Mountain View 4 Lyman 0 (conference match)
TUESDAY, APRIL 20
Class 4A:
Final Score: #2 Cheyenne Central 9 Cheyenne South 0 (conference match)
Class 3A:
Final Score: #1 Lander 1 Riverton 1
Final Score: #2 Cody 6 #4 Worland 1 (conference match)
Out-of-State Opponent:
Scottsbluff, NE at 3A Douglas - canceled
WEDNESDAY, APRIL 21
Class 3A:
Final Score: Torrington 2 Rawlins 1 (conference match)
THURSDAY, APRIL 22
Class 4A:
Final Score: #2 Rock Springs 4 #5 Jackson 0 (conference match)
Final Score: Kelly Walsh 1 Natrona County 0 (conference match) - Holmberg goal gives Trojans the Casper Cup
Final Score: Cheyenne East 3 Cheyenne South 0 (conference match)
Final Score: #3 Cheyenne Central 3 Laramie 1 (conference match)
Final Score: Star Valley 6 Green River 1 (conference match)
FRIDAY, APRIL 23
Class 4A:
Final Score: Natrona County 2 Evanston 2 (conference match)
Final Score: Laramie 2 Cheyenne East 0 (conference match)
Final Score: #1 Thunder Basin 2 #3 Cheyenne Central 0 (conference match)
Class 3A:
Final Score: #1 Lander 7 Powell 0 (conference match)
Final Score: #2 Cody 7 Pinedale 0 (conference match)
Final Score: Torrington 4 Douglas 0 (conference match)
Final Score: Riverton 4 Rawlins 0 (conference match)
Final Score: #5 Newcastle 3 #3 Buffalo 0 (conference match)
Final Score: Mountain View 4 Lyman 1 (conference match)
SATURDAY, APRIL 24
Class 4A:
Final Score: #2 Rock Springs 4 Star Valley 0 (conference match)
Final Score: #5 Jackson 13 Green River 0 (conference match)
Final Score: Kelly Walsh 2 Evanston 0 (conference match)
Final Score: #1 Thunder Basin 1 Cheyenne East 0 (conference match)
Class 3A:
Final Score: #2 Cody 6 #1 Lander 0 (conference match)
Final Score: Pinedale 0 Powell 0 (conference match)
Final Score: #4 Worland 10 Lyman 0 (conference match)
CHECK IT OUT: The best county to live in for each state