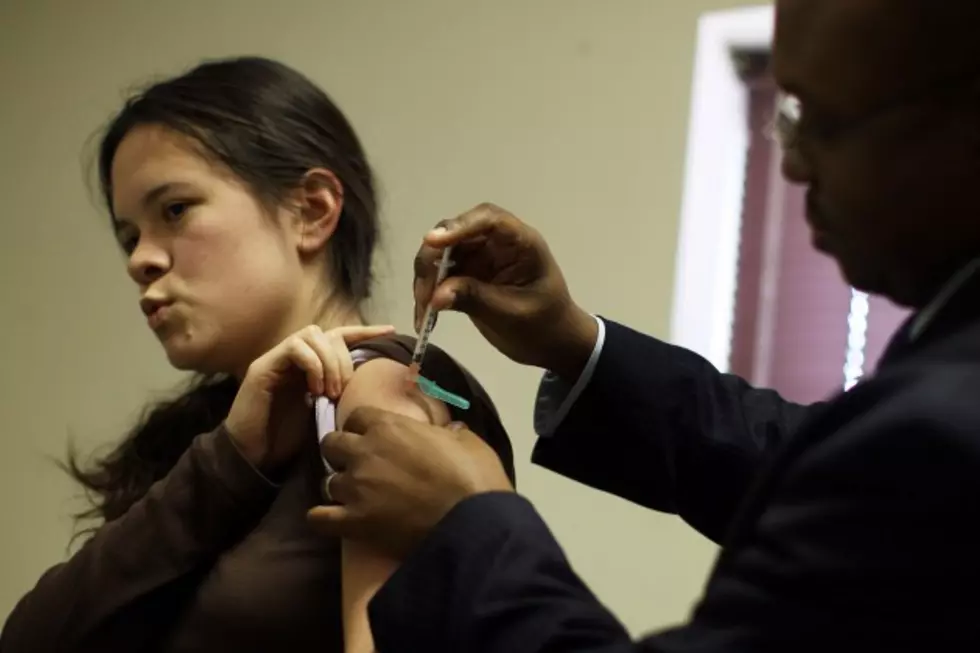 Wyoming Health Officials Encourage Flu Shots
Spencer Platt, Getty Images
"Flu is a serious illness," says Dr. Wendy Braund, a state health officer and senior administrator with the department's Public Health Division. "Influenza may be something familiar we see return every year, but it should never be overlooked or accepted as a minor inconvenience."
"We don't want people to wait until folks around them are ill," Braund says, noting flu vaccines take about two weeks to offer protection.
She emphasizes the shots are safe and calls them "the most important action people can take to help prevent getting ill with influenza and passing it on to others."
"Anyone can get the flu and healthy people do usually recover," Braund says. "But they can also spread the virus to others who may be more vulnerable."
The department this season is specifically encouraging flu shots as opposed to the previously available nasal mist, which the department says is no longer recommended by national experts.
The department says in a news release the mist vaccines are not expected to be available over concerns that they may not have been effective previously.
Last flu season in Wyoming was markedly less severe than the previous season, which saw a record number of influenza-related deaths statewide.
"While we did experience a milder season overall, we unfortunately saw 10 flu-related deaths," says department epidemiologist Reggie McClinton.
The deaths were more common among older Wyomingites, according to McClinton. The median age of those who died of influenza last season was 72, with people 65 or older accounting for five of the reported deaths.
Flu vaccines are don't cost much and are often covered by insurance policies. Vaccines are available at local public health offices, some workplaces, doctors' offices and retail stores.
Federal funding covers the cost of vaccines for many children and adults through programs managed by the Wyoming Department of Health.
Qualified children include those covered by Medicaid, uninsured children and American Indian or Alaska native children. Uninsured or underinsured adults qualify as well.
Common-sense measures can help keep the flu and other respiratory diseases at bay. The department recommends covering the mouth and nose with tissues or sleeves when sneezing and coughing, frequently washing hands and staying home from work, school, day care and errands when ill.