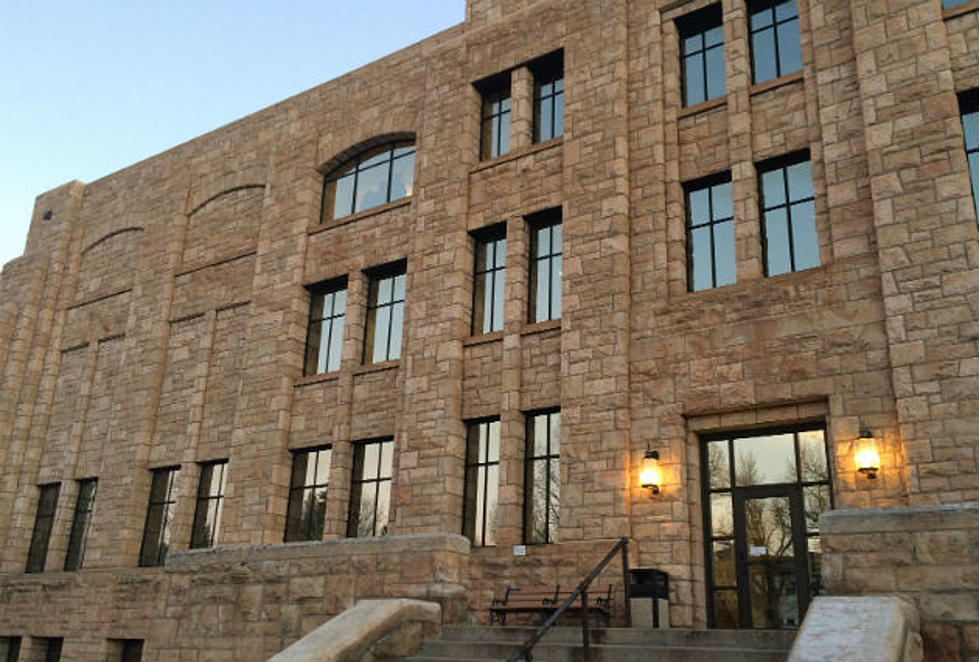 Woman Pleads Not Guilty to Five Drug Charges in Laramie
Nick Learned, Townsquare Media
A woman is accused of trying to take marijuana, liquid THC, hash wax and ecstasy from Denver back to her home in Utah via Laramie.
Souchunya A. Xayvong, 23, pleaded not guilty Tuesday in Albany County District Court on five counts: possession of THC, possession of liquid THC, possession of marijuana, possession of marijuana with intent to deliver and misdemeanor possession of ecstasy.
She could face up to 26 years of incarceration and $36,000 in fines if convicted.
Xayvong was arrested along with 23-year-old Gerald M. Grant of Ogden, Utah, after an Aug. 7 traffic stop at mile post 314 on I-80 eastbound. An Albany County Sheriff's deputy stopped their white Kia Sportage for speeding, but smelled  a strong odor of marijuana when he approached the vehicle, according to the affidavit.
Court documents say a search of the vehicle turned up 60 packages of marijuana, several of which appeared to be from a Colorado marijuana dispensary, weighing 12.9 pounds in total including packaging.
Deputies also allegedly found 14 grams of hash wax including packaging, liquid THC weighing about 40 grams including packaging, two pill bottles containing THC pills weighing roughly 30 grams including packaging and two tablets of ecstasy in a black pill bottle.
Xayvong told the deputy the ecstasy tablets belonged to her, according to court documents.
Also in the vehicle, according to the affidavit, were 35 small jewelers' bags in a shoebox and two digital scales with marijuana residue. The deputy wrote in his affidavit that such items are often used to repackage and sell drugs.
Deputies also found $568.79 in cash, four marijuana pipes and two marijuana grinders, according to the affidavit.
Xayvong told the deputy she and Grand left Ogden Aug. 5 and drove through the night to Aurora, Colo. On Aug. 5, 6 and 7, the pair went from dispensary to dispensary buying marijuana in order to take it back to Utah, according to court documents.
The affidavit says Xayvong also told the deputy she spent about $5,000 on marijuana over those three days. Xayvong allegedly added that on a previous trip, she and Grant roughly doubled their money by buying marijuana in Colorado and selling it in Utah.
Court documents say Xayvong told the deputy she and Grant made three or four prior trips for the same reason.
Judge Jeffrey Donnell on Tuesday set Xayvong's trial for Jan. 5-6. She remains free on $10,000 signature bond.
Prosecutor Kurt Britzius reportedly intends to file a motion to combine the cases against Xayvong and Grant.