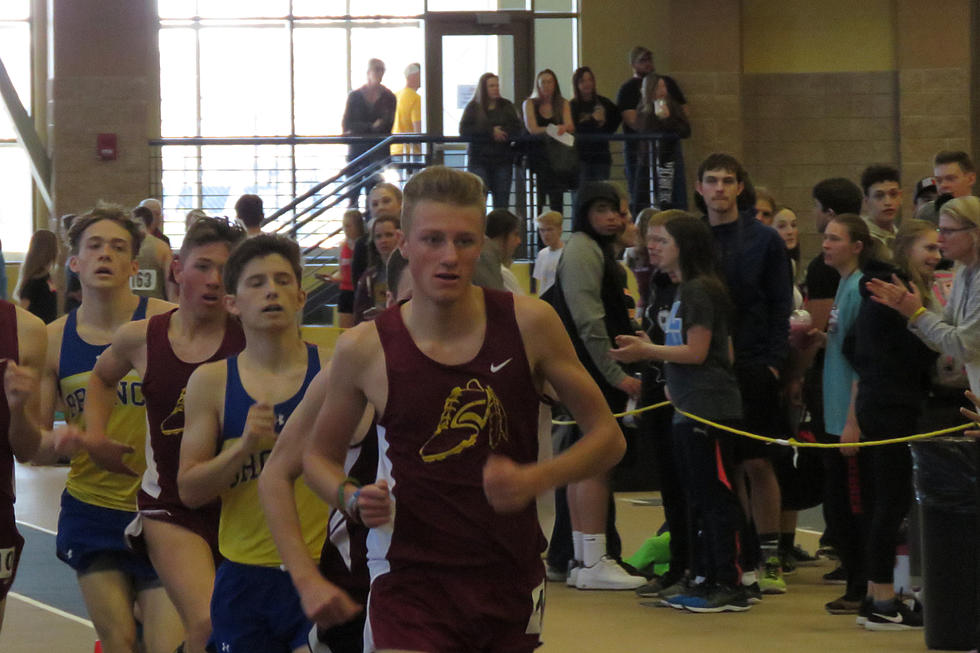 Visser Chosen as Gatorade Wyoming Boys Track Athlete of the Year
David Settle, WyoPreps.com
Star Valley distance runner Peter Visser has been announced as the 2019-20 Gatorade Wyoming Boys Track & Field Athlete of the Year on Monday.
Visser is the third student-athlete to be selected for this honor from Star Valley High School, according to the release from The Gatorade Company. It is his third honor, as Visser was chosen as the 2018-19 and 2019-20 Gatorade Wyoming Boys Cross Country Runner of the Year.
The junior took first place in all four events he was a part of at the 2020 Wyoming State Indoor Track Championships in March at the Campbell County Recreation Center in Gillette. Visser crossed the tape ahead of his competition in the 800, 1600, and 3200-meters, individually. He also ran the opening leg on Star Valley's victorious 4x800 meter relay.
Cheyenne Central head track coach Bruce Mowry spoke highly of Visser's ability.
"Peter Visser is a very talented runner. He has a great work ethic to go with his talent. He runs very strategically and intelligently."
Visser is a seven-time state champion. He also ran in the 2,000-meter steeplechase at the 2019 New Balance National Outdoor meet. Visser's time was 6:03.86 and ranked No. 10 in the country.
Peter maintains a 3.98 GPA, works in his family's bicycle shop, has volunteered for various community beautification projects, and donated his time to community service initiatives through his church youth group.
This award recognizes not only outstanding athletic excellence but also high standards of academic achievement and exemplary character demonstrated on and off the field. It distinguishes Visser as Wyoming's best high school boys' track & field athlete. Peter is now a finalist for the National honor which will be announced in July.
Visser joins recent Gatorade Wyoming Boys Track & Field Athletes of the Year Wyatt Moore from Star Valley (2018-19), Riverton's Brodie Roden (2017-18), McCade Johnson of Laramie (2016-17), and Brody Smith from Cody (2015-16), among the state's former winners. Charlie Clinger, in 1994-95, was Star Valley's first winner of this award.
To learn more about the Gatorade Player of the Year program, check out past winners or to nominate student-athletes, visit www.playeroftheyear.gatorade.com, on Facebook at www.facebook.com/GatoradePOY or follow us on Twitter at www.twitter.com/Gatorade.
Enter your number to get our free mobile app