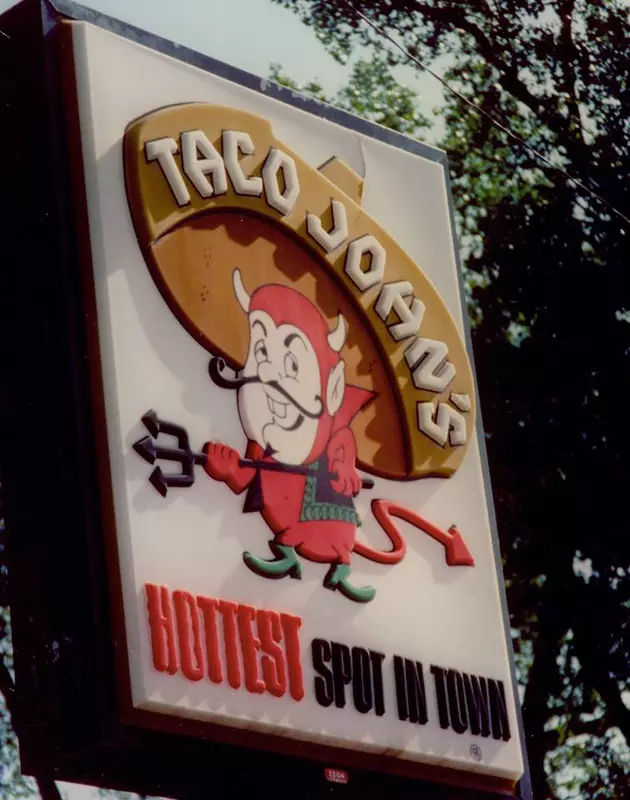 Vintage Taco John's Sign Is Devilishly Awesome
Taco John's
Taco John's is one of Wyoming's most successful businesses. Most folks can identify their logos in an instant, but this throwback is a piece of taco history.
Originating in Cheyenne almost 50 years ago, their beloved mascot, Juan, has undergone many different appearance changes. This version of the logo was created and used in the early 1970s. Taco John's historian, Dave Herrington and early franchise owners believe it was used starting in 1971. The idea behind the logo and the slogan was to play on the word "hot."  Not only for the spiciness of the food, but "hot" in terms of the place to go.
The logo lasted between three and four years before evolving to a "less-devilish" Juan.  Over time, Juan has continued to evolve (just like any brand's logo).
A few of these signs still exist. Some are in garages of franchise owners. One such owner has his prominently displayed over his basement bar.