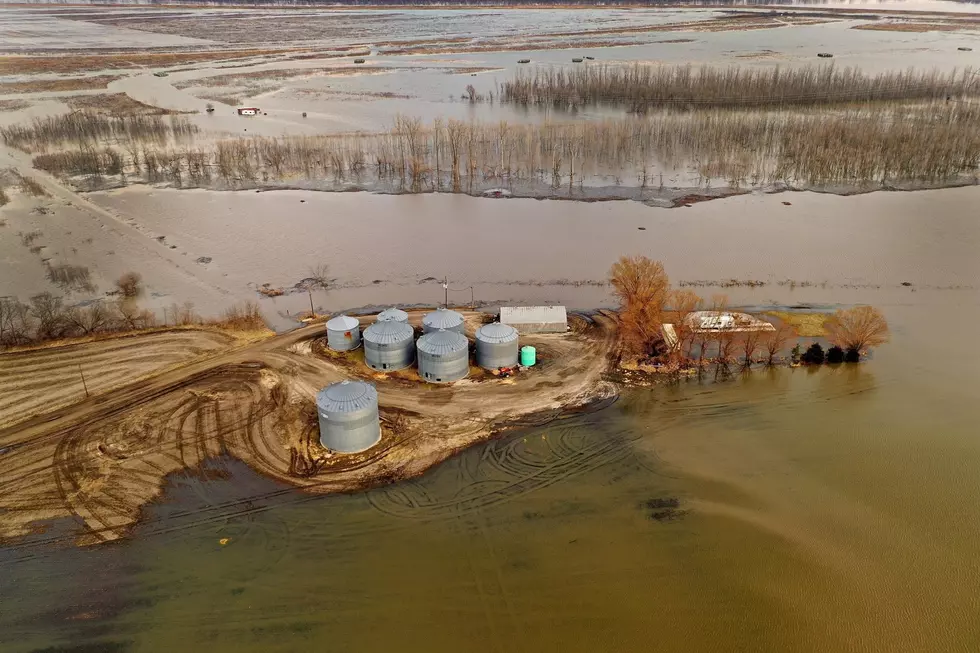 Subway Restaurants to Help Raise Funds for Nebraska Flood Relief
NEMAHA, NEBRASKA - MARCH 23: Floodwater recedes from around grain silos on March 23, 2019 near Nemaha, Nebraska. Damage estimates from flooding in Nebraska top $1 billion. Midwest states are battling some of the worst flooding they have experienced in decades as rain and snow melt from the recent 'bomb cyclone' that has inundated rivers and streams. At least three deaths have been linked to the flooding. (Photo by Scott Olson/Getty Images)
Over 200 Subway Restaurant locations will be running a campaign to directly benefit the state, and help provide funding to assist with flood relief.
Customers can donate to the campaign in any participating Subway location. Every customer that donates $1 or more to the Nebraska Strong Campaign will receive a coupon for a $1 off of a footlong. All Subway restaurants are locally owned and operated, so the Nebraska franchisees have personally felt the impact of the flooding in their local communities and they wanted to help give back and rebuild.
"We have all been personally touched through friends, family, restaurants, that have been impacted by the devastation and, as a collective, wanted to see what we could do to give back to our communities and help rebuild Nebraska," Local Subway Business Development Agent and Franchisee Todd Carpenter said in a statement.
Nebraska Strong Charity Campaign, which is organized through the Nebraska Preparedness Partnership organization is a local organization that helps support those affected by natural disasters.
The funds raised for the NPP will go directly towards flood relief in the following ways: equipment/debris removal, veterinary assistance, supplies/consumables, sanitation services, and more.
Program Director, Sandra Hobson said, "It is amazing the amount of support that we are receiving for aiding those impacted by the flood and partnering with Subway is an opportunity that will help us provide so much more to those impacted." It is with great pride that these organizations work together to support flood relief efforts.