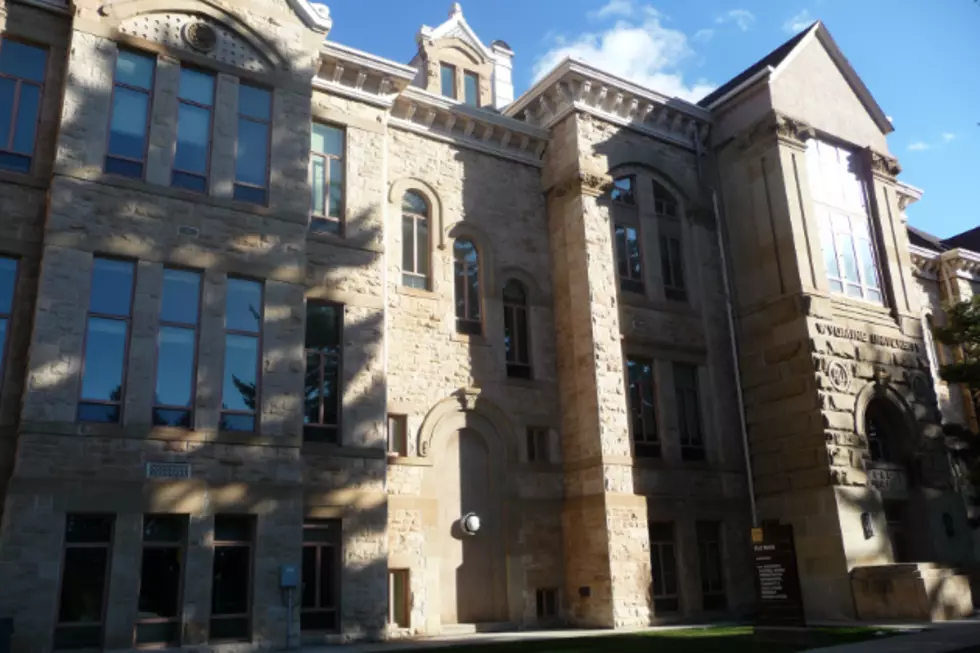 Student Government Lifts Turning Point USA's Suspension
Adam Porter, Townsquare Media
LARAMIE, Wyo. (AP) — The University of Wyoming's student government association has lifted the suspension of a conservative campus advocacy group, allowing it to request funding again.
The government association on Tuesday unsuspended Turning Point USA after it was barred from requesting funding for a year.
The group had hosted a speaking event by conservative commentator Dennis Prager last year. The government association claimed the group violated financial policy by offering tickets through an online vendor and by failing to give priority to students.
Some state lawmakers claimed the suspension was politically motivated, prompting the association's funding board to conduct an audit. The audit uncovered violations that would have warranted suspensions for some other student organizations.
The government association created legislation Tuesday, allowing it to place groups on probation.