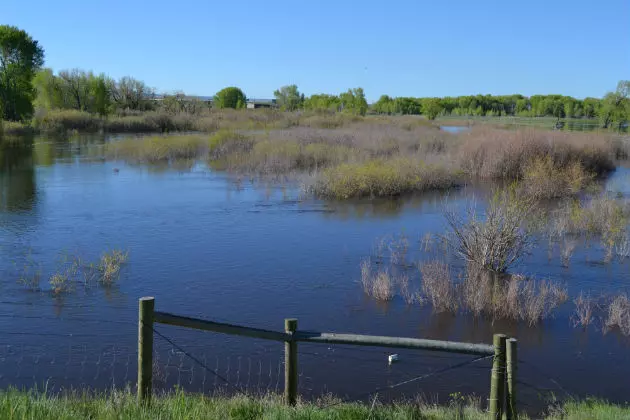 Snowpack Melts: Wyoming Prepares for Possible Flooding
Tracie Perkins, Townsquare Media
CHEYENNE, Wyo. (AP) — Relatively minor flooding occurred in Wyoming during May from melting snow.
But water experts caution residents along rivers and streams not to become complacent because the mountain snowpack remains exceptionally deep in many places and the main runoff is expected to be prolonged this year.
Hydrologist Jim Fahey says people in flood-prone areas might want to complete any last-minute preparations to defend against any flooding.
Warm temperatures have already accelerated runoff flows in smaller streams and creeks this week and the levels of major rivers are expected to rise quickly as well. The National Weather Service posted a flood watch Thursday for the Green, Shoshone, Big Wind and Little Wind rivers effective Friday morning through Sunday night.
Eastern Wyoming appears free from any flood threats over the next four days.