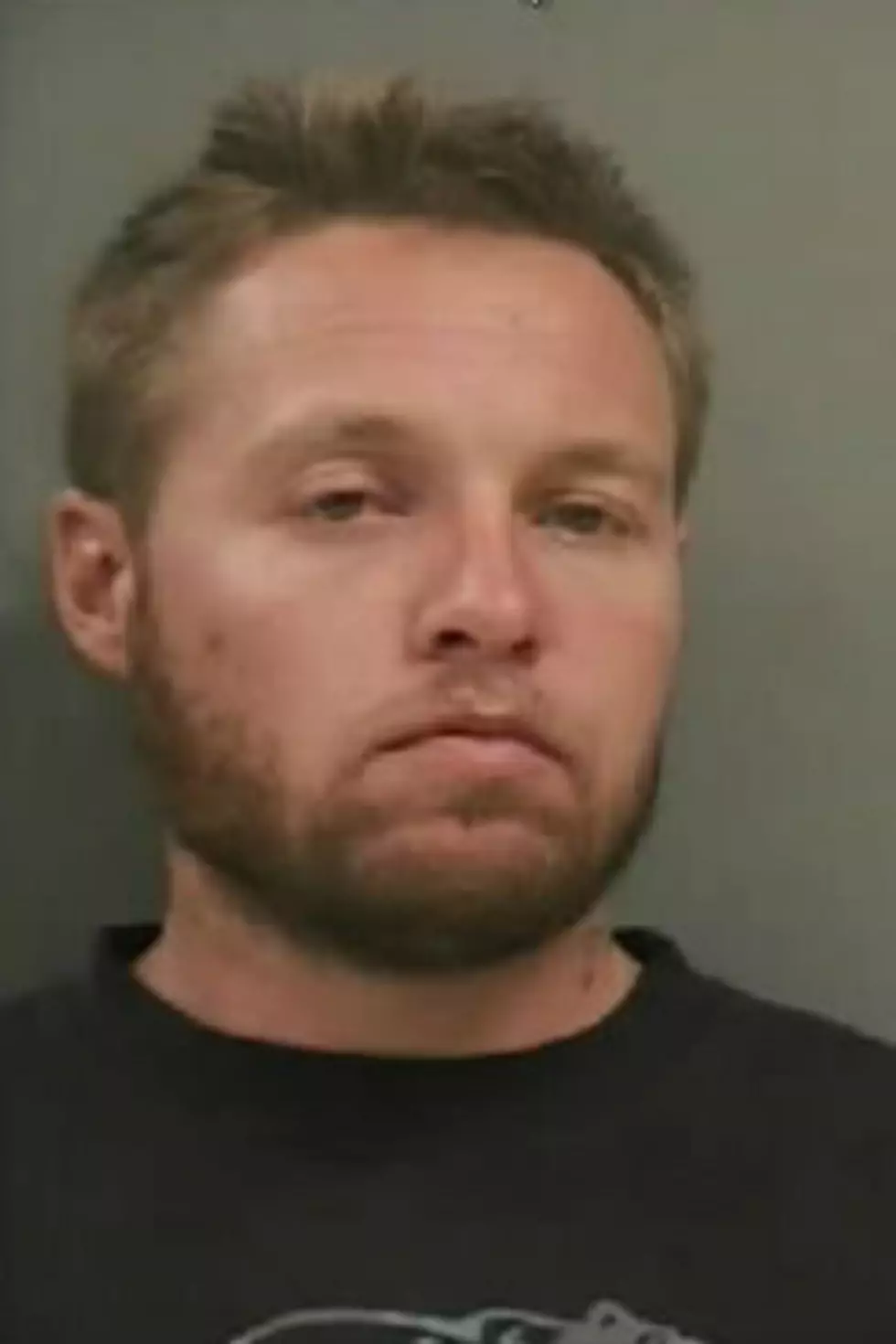 Schnitker Testifies in Murder Trial, Prosecution Rests
Courtesy Albany County Detention Center
John Schnitker took the witness stand Wednesday to tell his side of the story firsthand.
The case continues to revolve around whether Schnitker, 30, was committing or attempting to commit aggravated burglary as charged by the prosecution when he killed 59-year-old Clinton Gartman.
Schnitker is charged with first-degree murder, aggravated burglary and battery in two separate incidents alleged to have occurred Saturday, Sept. 26, 2015.
Schnitker admits stabbing Gartman to death that night, but defense attorney Vaughn Neubauer characterizes the incident as a drug-fueled misunderstanding.
"We were all on a mission to try to get some meth that night," Schnitker said.
Dr. James Wilkerson IV testified Tuesday that a toxicology report on the deceased Gartman indicated that he had methamphetamine in his system the night he was killed.
Schnitker said he used methamphetamine with and purchased it from Gartman on and off over the last several years.
Schnitker said he went to Gartman's house that evening and gave him $173 for an eighth of an ounce of methamphetamine. Schnitker said Gartman agreed to get the drugs, but he would have to go somewhere else to get it and it would take some time.
Schnitker testified that he later returned to Gartman's house while he believed Gartman to be away in order to see if Gartman had gotten the drugs. Schintker said decided to go into Gartman's truck for a cigarette.
Surveillance video of the property shows that Gartman was still at home – patrolling his property with a flashlight and hatchet.
Video shows Gartman go to the driver's side door to confront Schnitker, who was fully inside the cab.
"At first I heard him yell," said Schnitker. "He yelled, 'we got one.'"
Schnitker said he did not know what Gartman meant and told him to relax. Schnitker says he never identified himself to Gartman.
"I thought Clint was overreacting," Schnitker said.
Prosecutors say Schnitker held shut or locked the driver's side door so Gartman couldn't get in. Surveillance video of Gartman's property shows Gartman go around to the passenger side as Schnitker attempted to get out of the pickup through the passenger door.
Schnitker said he had to retreat to the cab as Gartman swung the weapon at him, but has no clear recollection of what exactly happened after that.
Prosecutors say Schnitker grabbed a Chicago Cutlery filet knife from a sheath on the seat of the pickup, got out and stabbed Gartman six times. Wilkerson testified Tuesday that the fatal wound was an eight-inch stab wound at a downward angle in Gartman's back that pierced a lung and the heart.
During cross-examination Wednesday, Prosecutor Rob Sanford set a rubber knife on the witness stand and asked Schnitker to demonstrate how he held the knife. Schnitker grasped the knife with the blade pointing up – not an overhand grip as prosecutors say is shown on the video.
Schnitker also said Gartman was standing throughout the stabbing, but he said he only had a clear recollection of inflicting the fatal wound.
"I could probably demonstrate how that happened," said Schnitker.
Sanford asked, "Do you believe he could have gotten that back stab wound… holding the knife that way?"
Sanford pointed at the video and asked Schnitker if he could see a hand swinging away from the truck toward Gartman.
"I see a blur," said Schnitker.
Sanford will continue his cross-examination of Schnitker at 9 a.m. Thursday. The trial is scheduled to run through Friday.