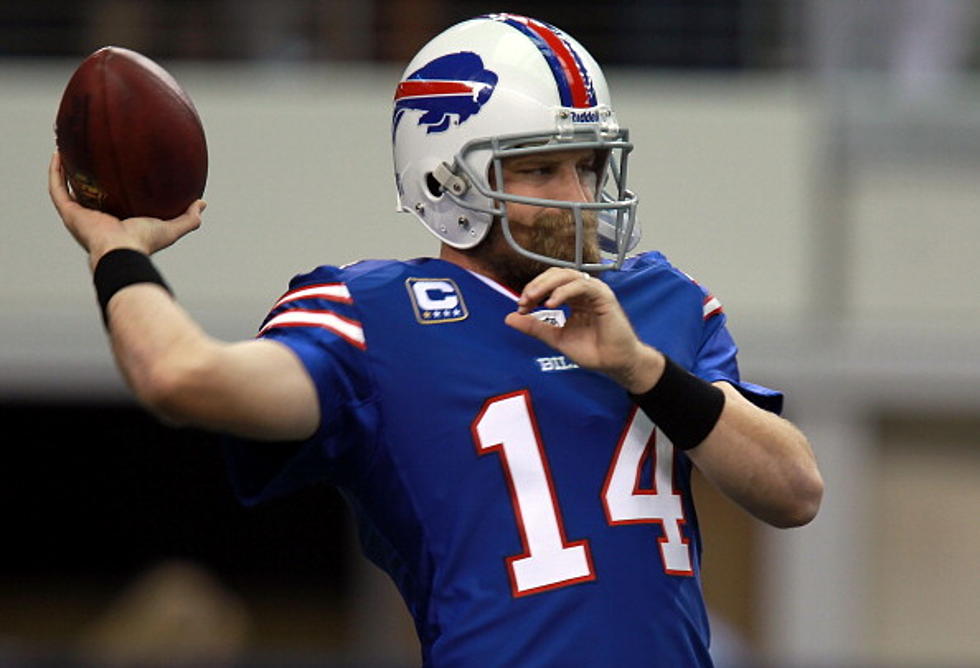 Fitzpatrick Admits He Didn't Want to Backup Josh Allen: Here's Why
Getty Images
It really does feel like the entire NFL media is covering the retirement of longtime quarterback, Ryan Fitzpatrick.
The 17-year veteran announced his retirement from professional football on Monday.
Fitz, as those in Buffalo know him, spent time with nine NFL teams but he spent the most seasons and games played with the Buffalo Bills.
From 2009-2012, Fitz played for the Bills. He spent the 2009 season mostly as a backup for Trent Edwards, before being named the full-time starter by week 3 of the 2010 season.
Fitz ended his career in 2021 with the Washington Commanders but suffered a season-ending hip injury in week 1 of the season.
On Tuesday, podcast and national sports host Trey Wingo posted a clip from his podcast that has Fitzpatrick telling us why he didn't want to sign with the Bills and end his career in what he calls his favorite place he's ever played in.
Yes, Fitz said he didn't want to come back to the Bills as a backup for Josh Allen.
Why?
Fitz explains that he's had this curse of sorts that has followed him around in his career. He said starter Geno Smith broke his jaw with the Jets. If you remember, Edwards couldn't stay healthy when Fitz was here in 2009-2010, plus having to step in for Jameis Winston with the Tampa Bay Buccaneers.
Fitz didn't want to do that to Allen. That's why he chose not to come back to Buffalo as a Bills backup quarterback.
By the way, Fitzpatrick and his son spent a few hours putting together a Word Cloud to name every player who was a teammate of his since 2005.
Fred Jackson has the biggest font and front and center. Stevie Johnson is also front and center. That shows how much he loved them.
We love you, Fitz.
Bills Players Who Could Be Surprise Training Camp Cuts
Here are five players who could be "surprise" training camp releases in 2022.
Price Drop On Jack Eichel's Former Buffalo Home
Price drops on former Sabres captain Jack Eichel's
Buffalo home
.
CHECK IT OUT: 100 sports records and the stories behind them